Bruce Berkeley postpones cycling year record attempt
Dave Bruce Berkeley abandons his current attempt to set a new record for the number of miles cycled in a year, citing physical and personal reasons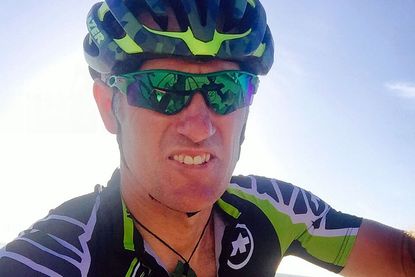 (Image credit: Bruce Berkeley/Strava)
London-based cyclist Dave Bruce Berkeley has abandoned his current attempt to set a new record for the longest distance cycled in a year.
Berkeley – also known as 'Cycle Doctor' after his bike mechanic business – is currently in Australia, where he had been clocking up daily rides of over 200 miles (321km) in his record attempt throughout January.
However, notes on his rides uploaded to online service Strava at the beginning of February started mentioning that he was struggling with a knee injury and with motivation.
Then on Tuesday, February 17, Berkeley wrote on Strava that he was postponing the attempt due to 'personal and physical issues'.
"Hi everyone, I just wanted to give you all an update as to my year record attempt," Berkeley said. "I have had a few personal and physical issues to deal with in the last 10 days. Due to the nature of the issues I have decided to postpone the record attempt!"
At the end of January, the Ultra Marathon Cycling Association (UMCA) announced that it was not recognising Berkeley's attempt on the highest annual mileage record (HAM'R), which was broken at the beginning of the year by Kurt Searvogel.
Berkeley registered his attempt with Guinness World Records rather than having the record ratified by UMCA. He had previously set records for the furthest distance ridden in a week and in a month.
American Searvogel set a new mark of 76,156 miles (122,561.2km) on January 4, breaking the long-standing record of 75,065 miles (120,805.4km) set by Tommy Godwin in 1939.
Berkeley is not the only rider to have abandoned their year record attempt in recent weeks. British cyclist Stephen Abraham decided to abandon his HAM'R attempt on January 22. Abraham said that he had come to the conclusion that he simply could not break the record set by Searvogel.
There are currently no riders attempting the record.
Thank you for reading 20 articles this month* Join now for unlimited access
Enjoy your first month for just £1 / $1 / €1
*Read 5 free articles per month without a subscription
Join now for unlimited access
Try first month for just £1 / $1 / €1