Bruyneel apologises for 'no brains' commissaire jibe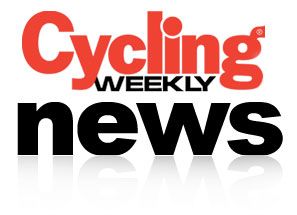 RadioShack team boss Johan Bruyneel has publicly apologised for the jibe he made against UCI officials after they forced the team to change jerseys during the final stage of the 2010 Tour de France.
Lance Armstrong, Chris Horner, Levi Leipheimer and the rest of the RadioShack team had turned up on the start line for the final Tour stage to Paris on Sunday wearing all-black kit rather than the squad's regular red and grey outfits.
The black strip featured the number 28 emblazoned on the back to denote the number of people in millions currently suffering with cancer around the world - part of Armstrong's LiveStrong cancer awareness initiative. UCI officials asked that the team change into their regular kit as a change in team strip is strictly against UCI rules sparking Bruyneel to post an angry response via his Twitter account.
"Ok people! Now it's official! To be a race commisar [sic], you don't need brains but only know the rules! Their motto: 'c'est le reglement!'" wrote Bruyneel.
During podium presentations after the race finish in Paris, RadioShack again appeared in the black strip when receiving their team prize.
Subsequently, the UCI opened a disciplinary hearing against the squad for breaching team kit regulations, prompting Bruyneel to apologise after it noted his remarks were 'utterly unacceptable'.
"When race officials informed me that the team wouldn't be able to race with these special jerseys, I became frustrated that our message would not be heard and seen around the world," said Bruyneel via his website on Wednesday.
"During this time of frustration, I put a disrespectful and unprofessional message on my personal Twitter account targeting the UCI race officials. This was not the correct way to handle the situation, nor the example I want to set for my team, family and fans.
"I understand the race officials' decision and publicly apologize for offending any official or representative of the UCI. It is also my intent to personally apologize to UCI President Pat McQuaid for my remarks," he continued.
Related links
RadioShack to be disciplined for team kit abuse at Tour
Thank you for reading 20 articles this month* Join now for unlimited access
Enjoy your first month for just £1 / $1 / €1
*Read 5 free articles per month without a subscription
Join now for unlimited access
Try first month for just £1 / $1 / €1