Cereal-eating driver investigated by Surrey Police (video)
Surrey Police confirm they are looking into whether the driver caught on camera eating cereal has actually committed an offence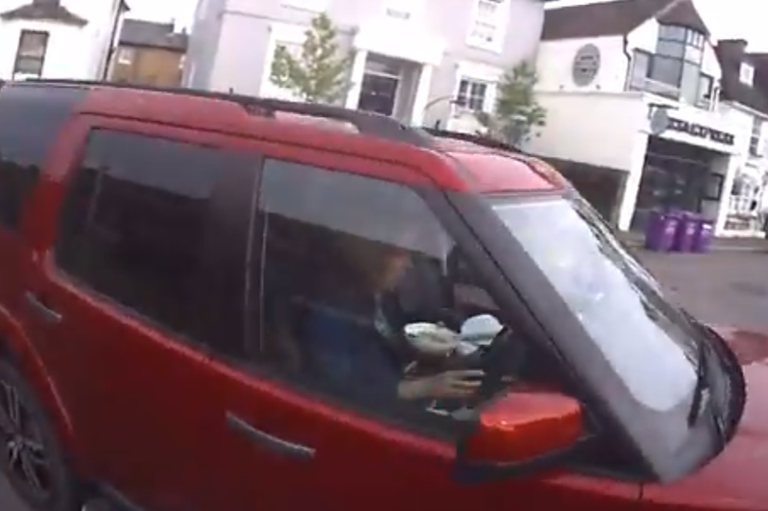 The driver caught on camera by a Surrey cyclist eating cereal at the wheel is reportedly being investigated by the police.
Cycling instructor David Williams was riding in Hampton Court on Tuesday morning when he saw the driver of a Land Rover Discovery holding a bowl of cereal in one hand and trying to steer with the other.
Confronting the driver, telling her the footage would be shown to the police, the woman seemed nonchalant as she simply drove off, bowl still in hand.
Mr Williams told the BBC: "It is disturbing that people think driving while eating a bowl of cereal is acceptable.
"She was coming up to a junction - it is incredible a person in such a large vehicle can consider that is a good way of conducting themselves on a road."
In a statement, Surrey Police said: "Enquiries are ongoing and we are in the process of obtaining the footage online so that further enquiries can be carried out to establish whether any offences have been committed."
The London Evening Standard points out that in 2005 a nursery nurse was fined £60 and forced to pay £100 costs after eating an apple at the wheel.
Breakfast tips