Chris Davies is Britain's 900,000-mile man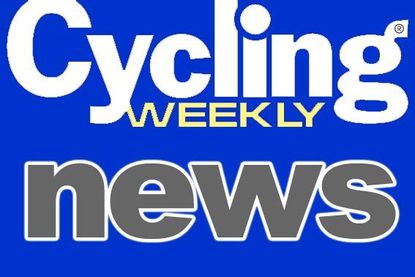 Get The Leadout Newsletter
The latest race content, interviews, features, reviews and expert buying guides, direct to your inbox!
Thank you for signing up to The Pick. You will receive a verification email shortly.
There was a problem. Please refresh the page and try again.
Chris Davies, has now cycled a record 906,900 miles in 60 years, the highest known recorded cycling mileage in the UK, if not the world.
The 72-year-old who had a hip replacement eight years ago, clocked up almost 10,000 miles last year to maintain his place as leading member in the 300,000 Miles Club.
Davies, former cycling correspondent for The News in Portsmouth, told News reporter Elise Brewerton that he has kept a record of miles ridden in the same school exercise book he bought almost 60 years ago.
He topped the 900,000-mile mark on his 100-mile ride to Stow last May, to attend the annual 300,000 Miles Club weekend.
Can he reach one million? He is now being asked. Others think he can, he replied, but he's not so sure he's got a further 93,100 miles in him.
There's always a story behind his mile-eating, such as when in 2005 he dreamt up a unique way for a Portsmouth man to mark two special occasions: one his 50th consecutive year of knocking up over 1000 miles a year, the other, the 200th anniversary of Nelson's famous naval victory in the Battle of Trafalgar.
He did this by riding from Cape Trafalgar in Spain to Trafalgar Square, where he reported to the figure atop the column.
Sue Swetman, 61, of Epsom tops the women's list, 11th overall after reaching 609, 721 miles in 2009. The 10,000 miles covered last year were mostly local rides, with two long weekends in Wiltshire and Oxfordshire. It's not all biking, either. She and husband Pete (40th in the table with 397,338 miles) walked in Switzerland and Spain, Somerset, Snowdonia and the Cotswold Way.
Lying second in the table of mile eaters is Pat Kenny, 70, of Lichfield on 888,342 in 52 years. Russ Mantle of Aldershot, 73, is second and has ridden 856,818 miles in 57 years.
Here's a random look at some of the other 68 members. Nev Channin, 74, is ninth in the table with 643,434 miles. He had his 370th trip outside the UK.
He's been awheel in France, Switzerland, and Italy, and made his 50th pilgrimage to the Tour de France. He also saw other Paris - Camembert, Tour of Picardy, GP Plouay, and escaped the UK winter to holiday in Costa Blanca and Mallorca.
George Hugill, 76, of Darlington is 10th and says he spent 994 hours awheel at an average speed of over 14mph!
Dave Free, 76, of Witney, is 15th with 524,601 miles. And is looking add to the total, as it appears he has recovered from prostate cancer.
Jim Hopper, 68, from Yaxall, 30th with 443,414 miles, said he was suffering from an ailment, which made him feel worn out around mid-year!
Yet he still did 11 century riders, three of them in excess of 200, three over 300, and completed another series of Audax rides and raced at all distances on his trike!
For details of the 300,000 Miles Club, contact secretary Graham Kelly: jj.gkelly@btinternet.com
Tel: 01568 780936.
Thank you for reading 20 articles this month* Join now for unlimited access
Enjoy your first month for just £1 / $1 / €1
*Read 5 free articles per month without a subscription
Join now for unlimited access
Try first month for just £1 / $1 / €1