Chris Hoy and Evans Cycles annouce partnership with Go-Ride programme
Evans Cycles will provide 1,500 HOY bikes to British Cycling's Go-Ride programme, which aims to get more children into cycling by 2020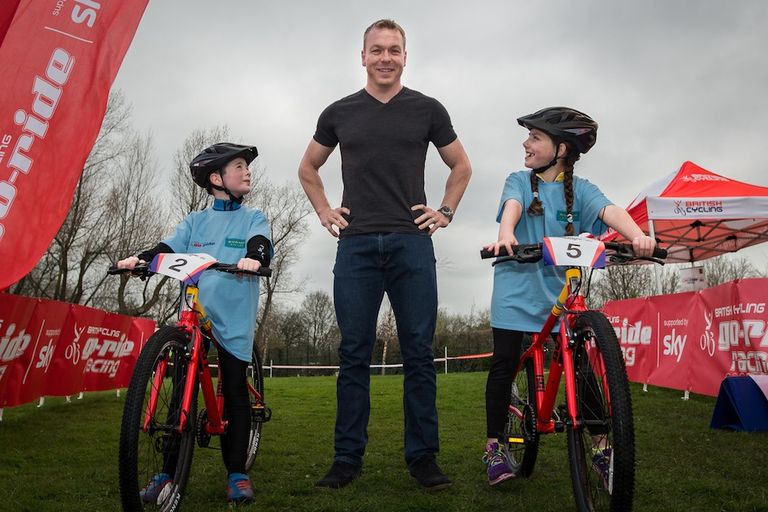 (Image credit: Joel Goodman)
Evans Cycles, with Sir Chris Hoy, has partnered with British Cycling to get more children into cycling by 2020 through the Go-Ride programme.
The Go-Ride scheme gives children the opportunity to experience coaching and racing for the first time, with 1,500 HOY bikes supplied by Evans.
>>> Sir Chris Hoy back to winning again – in a car
Over 30,000 children were involved in the programme last year and Hoy, in his role as Evans Cycles ambassador, was on hand in Manchester on Wednesday to announce the partnership.
"Inspiring young people across the country to start cycling and realise how great it can be is something I really believe in," he said.
"That's why Evans Cycles and I jumped at the chance to provide HOY bikes for British Cycling's Go-Ride programme over the next four years, and hopefully we can help find the world champions of tomorrow."
>>> Sir Chris Hoy to write children's cycling story books
British Cycling proudly boasts that 60 per cent of the elite riders who will go for gold at Rio 2016 started their journey in a Go-Ride programme, with the initiative over a decade old.
With over 300 Go-Ride clubs across the country, the opportunities for young people to get involved in cycling have never been better, with riders able to aspire to emulate Hoy himself.
British Cycling's director of coaching, education and development, John Mills, said: "We're thrilled to be partnering with Evans Cycles as the provider of the bikes we use to deliver Go-Ride.
"The fact that the bikes bear the name of one of the most phenomenal athletes Britain has ever seen is sure to inspire thousands of young people to get into the sport.
"We are confident that we can provide over two million opportunities for young people nationwide to get into cycling by 2020 and this partnership will help us to be more ambitious than ever in uncovering the next generation of talent."