COFIDIS TRIAL VERDICT EXPECTED IN JANUARY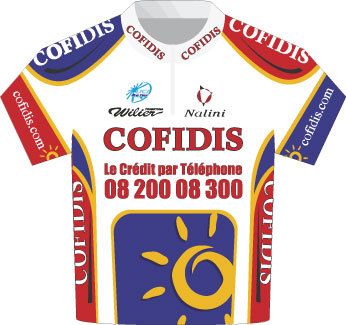 After a major delay in bringing the Cofidis case to court, there will now be another long wait before the verdicts are finally made public.
David Millar and the nine others who went on trial on Monday in Nanterre, Paris heard yesterday [Friday] that there will be no verdict on their case until January 19th - two months from now. The case had already been held up after a statement made by one Cofidis riders allegedly involved was discovered to have been forged.
Millar is one of seven cyclists charged with acquiring and possessing banned substances. However, the prosecutor has asked that the charges against Millar be dropped because it is impossible to prove if he took banned drugs on French soil.
The trial concluded on Friday with further strong attacks by the defendants? lawyers against Cofidis failure to wipe out the doping within their team before the police raids of 2004. The lawyer representing Phillipe Gaumont, one of Millar?s most outspoken former team-mates, was particularly critical of Cofidis? attempts to receive compensation for the damage caused to the company?s public image by the doping scandals.
?People have said that Cofidis acted like an ostrich when it came to doping within the team, but this particular ostrich is asking for half a million euros in damages. So who?s taking the mickey out of who??, Gaumont?s lawyer asked.
?Nobody?s saying that you [Cofidis] encouraged the riders to take drugs. But you closed your eyes because that was what suited you.?
David Millar?s lawyer, Paul-Albert Iweins, concluded that ?Whilst Cofidis didn?t push riders to dope, they didn?t do enough to stop it, either.?
Thank you for reading 20 articles this month* Join now for unlimited access
Enjoy your first month for just £1 / $1 / €1
*Read 5 free articles per month without a subscription
Join now for unlimited access
Try first month for just £1 / $1 / €1