Councillor who ran cyclists off the road and gave them the middle finger fined £140
Devon parish councillor James Atkinson fined £140 and given eight points after admitting careless driving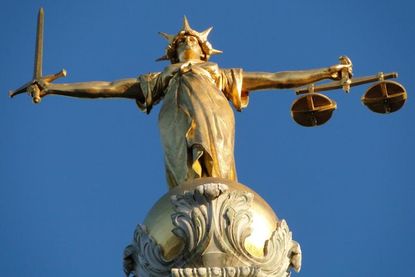 The Devon parish councillor who forced four riders off the road before flicking the middle finger at them has been fined £140 and given eight penalty points on his licence.
James Atkinson admitted careless driving after the incident, in which two of the cyclists were injured, which occurred on the B3193 in the Teign Valley.
Prosecutor Lyndsey Baker told the court that the cyclists were riding single file at around 25mph when Atkinson tried to overtake them on a blind corner. When he saw a car coming the other way, Atkinson reportedly veered towards the riders and they ended up in a hedge and on the road.
>>> MP calls for more manslaughter charges in cases of dangerous driving
When the riders attempted to speak to Atkinson after the incident, the councillor simply gave them the middle finger and reportedly swore at them.
Atkinson reportedly showed no remorse for his actions, claiming the cyclists were riding four abreast when he talked to police after the incident.
"We were riding single file along that road which is one of the few flat roads we can use. We ride 200 miles a week and we are experienced riders," said one of the riders, hair salon boss Rob Peirce, talking to the Exeter Express and Echo.
"One of the injured riders was a stranger who suffered a head injury. An ambulance was called for him.
>>> Commons to debate stricter sentences for dangerous drivers
"My friend Jason Acreman was also hurt. He hasn't been cycling since because of the emotional effect it has had on him.
"Atkinson's driving was the most aggressive extreme driving we have ever encountered.
"In my opinion he is going to kill or seriously injure someone. His attitude was outrageous.
"I am not surprised he has received a slap on the wrist. But he should have been banned – you get a stiffer penalty if you break the speed limit on the motorway than nearly killing two people on their bikes."
Thank you for reading 20 articles this month* Join now for unlimited access
Enjoy your first month for just £1 / $1 / €1
*Read 5 free articles per month without a subscription
Join now for unlimited access
Try first month for just £1 / $1 / €1