Commons to debate stricter sentences for dangerous drivers
Petition following the death of two cyclists by a banned driver attracts over 100,000 signatures leading to debate on dangerous driving sentencing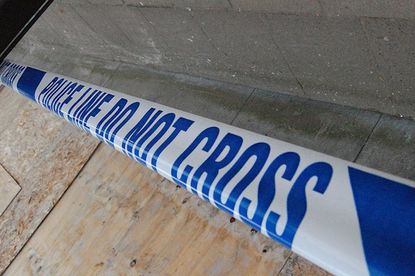 The House of Commons is to consider a debate on imposing stricter prison sentences on dangerous drivers after an e-petition following the death of two cyclists garnered over 100,000 signatures.
John Morland, 30, and Kris Jarvis, 39, were both killed in near Purley on Thames last February by banned driver Alexander Walter.
Mr Walter was sentenced to 10 years and three months for the killings last April when he admitted his guilt to seven offences at Reading Crown Court.
The 31-year-old was almost two-and-a-half times over the alcohol limit, had taken cocaine in the previous 24 hours and was still 10 months away from having his licence back after it was revoked for four years in 2010, when he crashed into the two riders at 70mph.
>>> MP calls for more manslaughter charges in cases of dangerous driving
Mr Morland's fiancée, Hayley Lindsay, and Mr Jarvis's fiancée, Tracey Filder, set up a petition in July lobbying the government to change the law so that drivers convicted of causing multiple deaths as a result of dangerous driving are given two separate sentences.
The petition quickly gained support and in November the two women, with the help of Reading MP Alok Sharma, managed to arrange a parliamentary debate about the issue in which all attendees called for tougher sentences.
Just last month David Cameron met personally with the families of the victims and a heightened social media campaign has seen the total number of signatures surpass the 100,000 needed for the Backbench Business Committee to debate the matter.
Thank you for reading 20 articles this month* Join now for unlimited access
Enjoy your first month for just £1 / $1 / €1
*Read 5 free articles per month without a subscription
Join now for unlimited access
Try first month for just £1 / $1 / €1