Crowdfunding campaign raises £3k to replace trike stolen from disabled rider
Chris Boardman donates £1000 to help replace a custom trike stolen from Simon Stevens in Coventry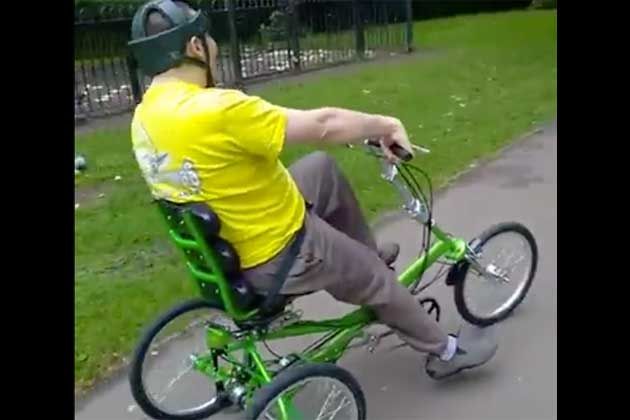 (Image credit: YouTube)
https://www.youtube.com/watch?v=6wQYmZW4bvg
Member of the public – and a generous donation from Chris Boardman – have raised over £3000 to replace a custom-made trike stolen from outside the home of Simon Stevens, who has cerebral palsy.
Stevens was awoken on Thursday September 21 in the early hours of the morning to the sound of someone breaking into a secure store outside his home in Coventry.
The thief made off with the custom-built Tomcat Bullet trike, which Stevens helped to design. The machine was one of a kind.
"This £3,000 bike was built for me specifically to ride for physical and mental health," Stevens told the Coventry Telegraph.
"It was stolen from my home - I heard them cut the bars to the caged, locked area."
At time of writing, 121 people had donated to a Just Giving fund to help buy Stevens a replacement trike. One donation was left by Chris and Sally Boardman for £1000, with the message "We hope you are back on your trike soon. Good luck."
West Midlands Police are currently investigating the theft.