Cyclist prosecuted for 'wanton and furious driving' after injuring pedestrian is let off jail sentence
Cyclist 'showed genuine remorse' for the incident in Salford last year, which left a 71-year-old with a broken hip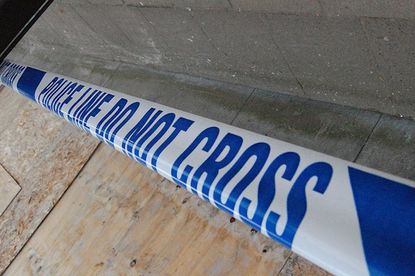 A cyclist who was prosecuted for 'causing bodily harm by wanton and furious driving' after injuring a pedestrian in Salford, Manchester, has been spared a jail sentence after he stopped to help her and showed remorse for the incident.
Seventy-one-year-old Marlene Crossley suffered a fractured hip after Jesus Medina, 24, rode into her as she walked on the pavement in August 2017.
Medina said that he was riding along the stretch of pavement on Chapel Street to avoid a busy road junction when he collided with Crossley, reports the Manchester Evening News.
Crossley asked the court to show Medina some leniency in the case after he stopped to assist her and then kept in touch during her recovery. Crossley required a hip replacement procedure and is expected to make a full recovery.
Judge Anthony Cross QC told Medina at Manchester Crown Court: "You didn't, as many might have, simply ride away. You stayed at the scene and co-operated with police as you knew what you had done was wrong.
"I accept you have shown genuine remorse because you have demonstrated that.
"The circumstances of this offence distinguish it, in my opinion, from more serious cases and it is unnecessary for me to impose a period of imprisonment."
Judge Cross also gave a warning to the court of the dangers of cycling on the pavement.
Medina has to pay Crossley £750 in compensation and has been handed an order to complete 40 hours of unpaid work.
>>> Your chance to shape cycling in Britain: Government wants to hear your thoughts
The offence of causing bodily harm by wanton and furious driving dates back to 1861 and was originally brought in to prosecute carriage drivers. It carries a maximum penalty of two years in jail.
The law was given widespread coverage recently after it was used to prosecute cyclist Charlie Alliston, who was sent to jail for 18 months after he collided with pedestrian Kim Briggs in February 2016, fatally injuring her.
Laws are currently being proposed by the British government within a wider review of cycle safety, including the new offences of causing death or injury by dangerous cycling.
Under the proposals, this would carry the same penalty as causing death by dangerous driving, which carries a maximum prison sentence of 14 years.
Thank you for reading 20 articles this month* Join now for unlimited access
Enjoy your first month for just £1 / $1 / €1
*Read 5 free articles per month without a subscription
Join now for unlimited access
Try first month for just £1 / $1 / €1