Detroit selected to host U.S. Cycling Madison National Championships in brand new arena
A new multi-sports venue is set to open in the area ahead of the event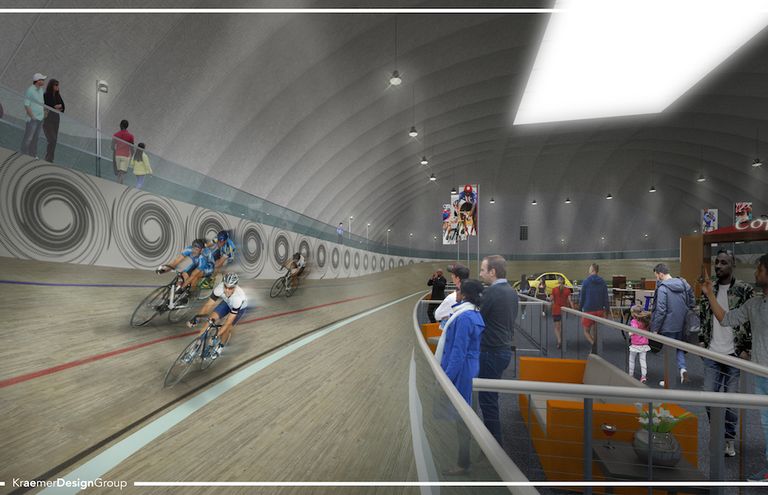 The 2017 and 2018 U.S. Cycling Madison National Championships will be held in Detroit, Michigan.
A brand new indoor multi-sports complex spearheaded by the Detroit Fitness Foundation (DFF) is slated to be open this fall and will host U.S. Cycling Madison National Championship races for the next two years.
>>> USA Cycling announces results of revamped amateur anti-doping program, with five rule violations
Both men and women will compete in the yet to be built 64,000 square foot velodrome October 19-21. Dates for the 2018 Championships have not been determined.
"USA Cycling is excited to bring our 2017 and 2018 U.S. Cycling Madison National Championships to the Detroit Fitness Foundation's new Indoor Multi Sport Complex," said Tom Mahoney, USAC National Events Manager.
"We're delighted to be a part of shining a spotlight on this new, world-class velodrome being built right here in the United States."
A non-profit organization with the mission of providing fitness and athletic opportunities for youths in the Detroit metropolitan area, the DFF received a $4 million grant from the City of Detroit to help fund the project at the historic Tolan Playfield.
The extensive complex will feature more than just the velodrome. Included in the construction will be an indoor area for running, walking and skating as well.
Dale Hughes, the executive director of the foundation is excited for the opportunity to host such an important cycling event.
"Being selected for this national championship is the kind of opportunity we hoped to attract to the city of Detroit with this project," he said. "We have a strong cycling community and it's incredibly exciting to bring this unique sport to our new venue and introduce the Detroit community to a fun and competitive sport."
Hughes has extensive experience in designing and building velodromes, having completed more than 20 worldwide. He was instrumental in the construction of Atlanta's 1996 Olympic Velodrome and more recently the 2015 Pan Am Games Velodrome in Toronto.
Partnering with the DFF is the Detroit Sports Commission (DSC), which hopes to help recruit and build out an international cycling calendar of events for the velodrome in the future, while encouraging local participation in the community during amateur events.