Driver found guilty of careless driving after killing cyclist is spared jail sentence
Driver who had previous conviction for drink-driving ordered by judge to complete 250 hours unpaid work after being found guilty of causing death by careless driving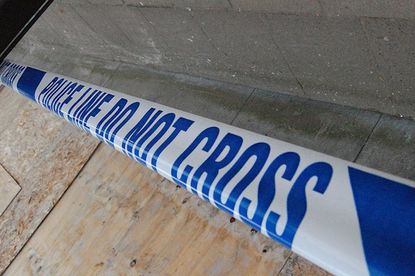 A driver who was found guilty of causing death by careless driving after colliding with an experienced cyclist on a roundabout near Bristol has been spared a jail sentence.
Phillip Bridges, 35, reportedly did not see cyclist Peter Brown, 74, as he approached the roundabout in October 2016 and collided with him.
Brown suffered a brain injury and died in hospital two weeks after the incident, the Bristol Post reports.
A witness, Patrick Jones-Barbour, who was travelling in a car behind Bridges said that he had seen Brown, who was dressed in high-visibility clothing.
>>> Driver who killed cyclist and fled scene jailed for seven and a half years
Jones-Barbour told the court that the cyclist had shouted out to Bridges just prior to the collision and had tried to swerve out of the way of Bridges's BMW car. Bridges's wife, sat in the passenger seat, screamed just before the impact.
The jury found Bridges guilty of causing death by careless driving, which carries a maximum penalty of five years in prison. However, Judge Peter Blair QC handed Bridges a community order which comprised 250 hours of unpaid work and a three-month curfew.
In addition, Bridges is banned from driving for 15 months and must pass an extended driving test.
>>> 'This is why you get killed': Truck driver's ill-informed rant at cyclists riding legally goes viral
Bridges has a previous conviction for drink-driving.
In delivering its verdict, the jury suggested that measures should be introduced on the roundabout – which forms the M48 Aust junction – to warn drivers to look out for cyclists.
In a statement read out to the court from Brown's widow, she said: "I miss him 24 hours a day. He has gone way before his time."
Brown regularly cycled between 150 and 200 miles per week.
Thank you for reading 20 articles this month* Join now for unlimited access
Enjoy your first month for just £1 / $1 / €1
*Read 5 free articles per month without a subscription
Join now for unlimited access
Try first month for just £1 / $1 / €1