Driver who killed cyclist and fled scene jailed for seven and a half years
Kade Scrivens lost control of his BMW car and hit cyclist Nicholas Harrison fatally injuring him, then fled the scene and removed his numberplate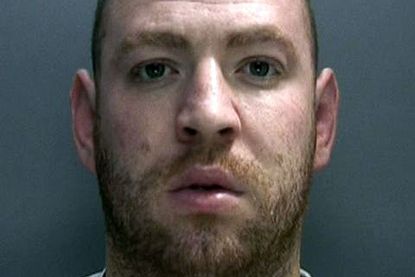 (Image credit: West Midlands Police)
A speeding driver who killed a cyclist after losing control of his car, and then fled the scene, has been jailed for seven and a half years.
Kade Scrivens lost control of his BMW car while travelling on Midland Road, Darlaston, Walsall at around 3am on November 22 2017.
He hit 59-year-old Nicholas Harrison as he was cycling home from work having finished a night shift. Harrison was travelling in a cycle lane, and was wearing high visibility clothing and had lights, says West Midlands Police.
After Scrivens, 24, lost control of his BMW 116i M Sport he veered across the road and hit Harrison.
While Harrison lay on the ground fatally injured, Scrivens drove off. Harrison was later found by passers-by, who called emergency services. Harrison died at the scene.
>>> Six years in prison for uninsured, speeding driver who killed cyclist in head-on hit-and-run crash
Scrivens drove for around a mile before stopping his vehicle and removing the numberplate to avoid detection. West Midlands Police describe the state of Scrivens' BMW as being 'extensively damaged' after the incident.
Scrivens handed himself into police two days later.
"Nicholas Harrison had done nothing wrong and was purely heading home from work as he did on a regular basis," said Sergeant Paul Hughes from West Midlands Police Collision Investigation Unit.
"Whilst Kade Scrivens has admitted the offence, this will never bring back a life and I can only hope that the sentence offers some comfort to his family and friends."
In addition to the jail sentence, Scrivens will be banned from driving for three years after he is released.
Thank you for reading 20 articles this month* Join now for unlimited access
Enjoy your first month for just £1 / $1 / €1
*Read 5 free articles per month without a subscription
Join now for unlimited access
Try first month for just £1 / $1 / €1