Six years in prison for uninsured, speeding driver who killed cyclist in head-on hit-and-run crash
Ugur Unlu 'could have walked home' instead of getting in friend's car and killing cyclist Anita Szucs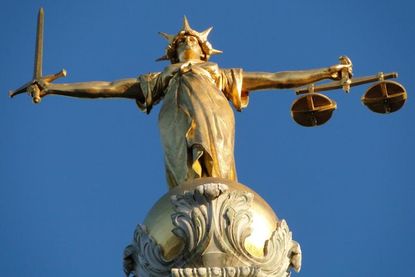 An uninsured driver who killed a cyclist in a head-on crash while travelling at more than twice the speed limit before fleeing the scene has been jailed for six years.
Ugur Unlu, from Cheshunt, Herfordshire, pleaded guilty to dangerous driving, causing death by dangerous driving, and death by no insurance, also receiving a four-year driving ban in addition to his prison sentence.
Anita Szucs was cycling home from a late shift at Lidl when she was struck by Unlu on Bounces Road, Enfield in the early hours of February 6, 2017 as he was attempting to overtake another vehicle while driving at at least 50mph in a 20mph zone.
>>> Australian national champion shares shocking photos of her injuries after Tour Down Under crash
Ms Szucs was thrown into the air by the crash, landing on her face and dying later in hospital. Meanwhile Unlu did not stop at the scene of the crash, driving off in the Mercedes Smart car that he had borrowed from a friend (and which he was not insured to drive), abandoning it two miles down the road.
Appearing at the Old Bailey, Unlu's actions were condemned by Judge Rebecca Poulet QC, who said that Unlu could quite easily have walked back from his friend's house rather than borrowing the car.
"You could have walked home from where the car was parked nearby. However, your friend Mr Kaygisiz lent you his car to drive when you urged him to do so. He then sat in the passenger seat," Judge Pouley said, as reported by the Metro.
>>> Van driver who assaulted cyclist leaving her with serious injuries ordered to pay £5000 compensation
"The car had highly tinted windows to the extent that it should not in fact be out on the open road, so there was only five per cent of the window that was not tinted. In addition, the car was not insured for you to use and that is a fact that I believe was known to both of you.
"Within 26 seconds of where the car was parked, you were travelling at at least 50mph and could be as much as 55mph along Bounces Road with a 20mph limit."
Unlu's friend, Huseyin Kaygisiz, who owned the car and was in the passenger seat at the time of the crash, also admitted dangerous driving and death by no insurance, being handed a 24-week prison sentence suspended for two years, 150 hours of unpaid work and two months on a tagged curfew.
Thank you for reading 20 articles this month* Join now for unlimited access
Enjoy your first month for just £1 / $1 / €1
*Read 5 free articles per month without a subscription
Join now for unlimited access
Try first month for just £1 / $1 / €1