Van driver who assaulted cyclist leaving her with serious injuries ordered to pay £5000 compensation
Martyn Lee pulled Caroline Livesey from her bike in a 'road rage' incident and pleaded guilty to assault occasioning actual bodily harm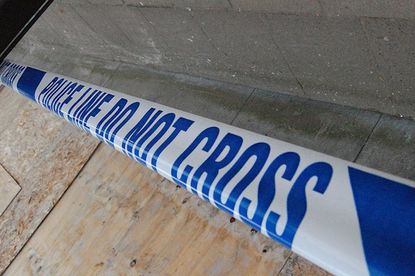 A van driver who pulled a cyclist off her bike and assaulted her, leaving her with a number of injuries including a fracture in the pelvic region, has been handed a suspended prison sentence and ordered to pay compensation.
Martyn Lee, from Harrogate, attacked Caroline Livesey on May 11 2017 after he had swerved to avoid her, after she had been forced to take evasive action to avoid hitting a dog that had run into the road.
The 46-year-old driver 'rugby tackled' semi-professional triathlete Livesey, 38, from her bike in Pateley Bridge after he confronted her regarding the incident.
Livesey hit her head on the road, and was left with a sacral fracture in the inner-pelvic area of her spine, along with cuts and bruises to her head and back.
The incident occurred just 10 days after Livesey had competed in Ironman Texas. She was forced to miss her training for eight weeks while recovering, preventing her from qualifying for the triathlon world championships as she had hoped, reports the BBC.
http://www.youtube.com/watch?v=HZxkSAyesUE
Lee pleaded guilty to assault occasioning actual bodily harm and was handed a six-month suspended prison sentence, ordered to pay Livesey the sum of £5000 as compensation and he will undertake 160 hours of unpaid work.
"This was clearly a decision on the part of the driver and it resulted in a completely unacceptable assault on a pedal cyclist," said Inspector David Barf, from North Yorkshire Police.
>>> Cyclist left with broken spine after being 'rugby tackled' by angry driver
"These things are rare but the roads should be a safe place and people should be able to use them without fear of being assaulted."
After Lee had pulled Livesey from her bike, he is reported to have said "To be honest, I thought you were a bloke".
Speaking in October, Ayisha Smart acting on behalf of Lee had said that he was subjected to a "hate campaign on Facebook" as a result of the incident.
Thank you for reading 20 articles this month* Join now for unlimited access
Enjoy your first month for just £1 / $1 / €1
*Read 5 free articles per month without a subscription
Join now for unlimited access
Try first month for just £1 / $1 / €1