Cyclist left with broken spine after being 'rugby tackled' by angry driver
Driver told female cyclist "I thought you were a bloke" after attacked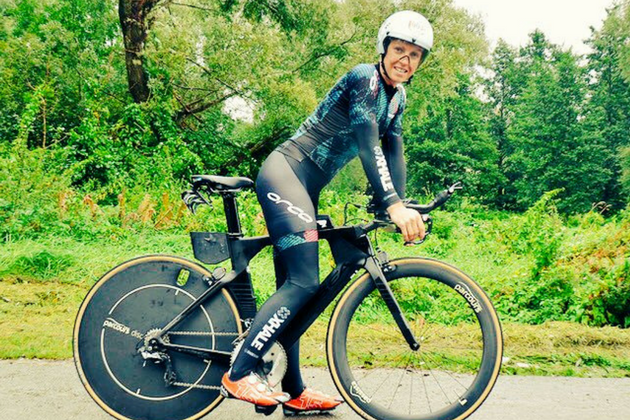 (Image credit: Caroline Livesey/Twitter)
A driver from Harrogate could face prison after admitting assault causing actual bodily harm following an attack on a female cyclist in a road rage incident.
46-year-old Martyn Lee attacked 38-year-old Caroline Livesey after he had had to take evasive action to avoid driving into her after she swerved when a dog ran into the road.
>>> Driver given three-month curfew after launching abusive tirade against cyclist (video)
"The defendant had to drive into the middle of both carriageways to narrowly miss Mrs Livesey," Shawn Morales, prosecuting, told York Crown Court. "The complainant said the defendant then drove past her shouting something about 'undertaking'.
"Further down the road he had stopped and, as the complainant went past, he rugby tackled her from the bike and she hit the back of her head on the road surface. He told her, 'To be honest, I thought you were a bloke'."
Mrs Livesey, who had recently started working part time in order to pursue a "semi-pro" triathlon career, suffered a sacral fracture in the inner-pelvic area of her spine as well as cuts and bruises to her lower back and head.
>>> Motorist charged with assault after punching cyclist in face in road rage incident (video)
Acting for the defence, Ayisha Smart said that her client had been subject of a "hate campaign on Facebook" which had impacted on his plumbing business, and that a "build-up of stress he was under at work let his anger get the better of him".
Sentencing was delayed to enable Mr Lee to prove that he is able to work to pay compensation to Mrs Livesey. If he is unable to do this then he could face a prison sentence.