Man convicted of careless driving after giving cyclist a tow at 30mph
Cyclist was seen hanging on to rear window of a Volkswagen Polo near the Glentress mountain bike centre in Peebles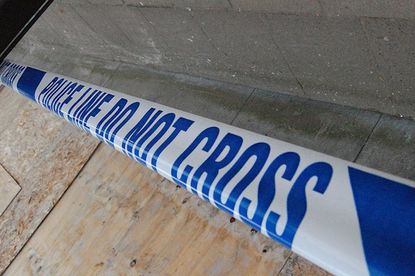 A Huddersfield man has admitted to careless driving after towing a cyclist along a public road in Scotland at speeds of up to 30mph.
Twenty-two-year-old Adam Hurst was spotted by two people driving along the A72 near Peebles with his brother hanging onto the rear window of his Volkswagen Polo as he cycled next to the car.
Hurst had his hazard lights on and reached speeds of up to 30mph during the incident in September 2017, reports the BBC.
>>> 'Most cycle lanes are not fit for purpose' says Surrey Police
Both the driver and the cyclist turned into the popular Glentress mountain bike trail centre, having reportedly travelled in that manner from the Peebles Hotel Hydro.
The two witnesses reported the incident to the police.
Hurst was originally charged with dangerous driving, but later pleaded guilty to careless driving. He was given five penalty points on his driving licence and fined £375.
Sheriff Euan Edment told Selkirk Sheriff Court: "Things could have gone completely wrong. It was a dangerous thing to have undertaken."
Thank you for reading 20 articles this month* Join now for unlimited access
Enjoy your first month for just £1 / $1 / €1
*Read 5 free articles per month without a subscription
Join now for unlimited access
Try first month for just £1 / $1 / €1