Enfield mini-Holland scheme to go ahead after successful consultation
Fifty-one per cent of respondents were in favour of a new mini-Holland scheme of bike lanes in Enfield, with 40 per cent against the proposal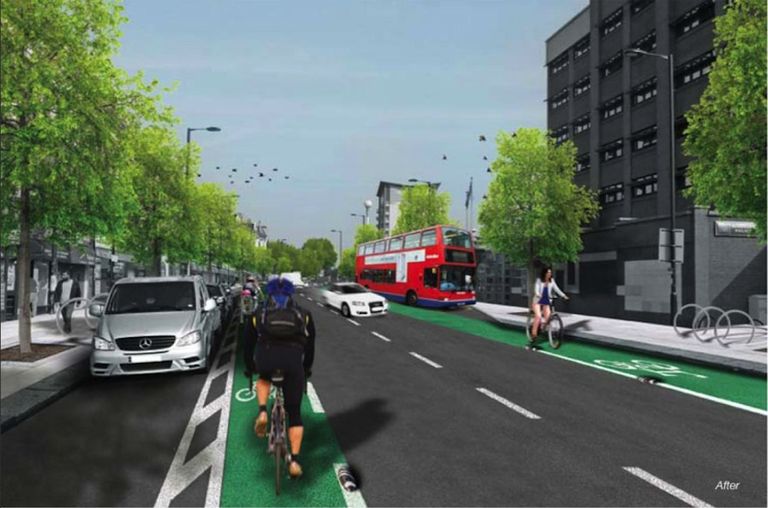 Enfield, north London, will see a mini-Holland scheme implemented after the public consultation returned with 51 per cent of respondents in favour of the scheme.
The proposed bike lanes will stretch along the A105, Green Lanes, from Palmers Green to Enfield town centre, with the aim to help more cyclists feel safe on the busy road.
Despite protests from local businesses, saying that the new bike lanes would negatively impact their trading, the consultation passed with a result of 51 per cent in favour, nine per cent partially in favour and 40 per cent against the scheme.
Chris Boardman, British Cycling's policy advisor, was in the area on Monday to lend his support to those behind the Cycle Enfield scheme.
The proposals faced opposition throughout the process, with objectors claiming it was a waste of £30m of taxpayers money.
Similar objections are being made against another mini-Holland scheme in nearby Waltham Forest, with residents even marching on Walthamstow Town Hall to demand changes to the scheme.