Chris Boardman describes three lessons we can learn from Copenhagen infrastructure (video)
Following a trip to Copenhagen with cycling minister Robert Goodwill, Chris Boardman sets out three lessons the UK can learn from the city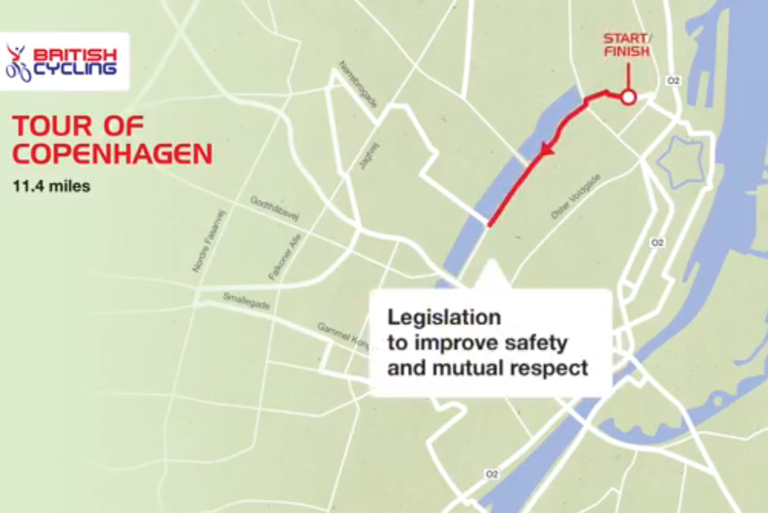 Recently, British Cycling invited cycling minister Robert Goodwill to join Chris Boardman in Copenhagen to see how its extensive cycling infrastructure could be used in Britain.
Mr Goodwill admitted to being blown away by the number of people who used two-wheeled transport in the Danish capital, acknowledging that the UK had a long way to go to reach the same standards.
As a result of the trip, Boardman and British Cycling have created a video highlighting the three key lessons the UK can learn from Copenhagen in order to make more people feel safe cycling on our roads.
>>> Kids have their say on how safe they feel cycling to school
1. Legislation - It is clear on Copenhagen roads who has priority: cyclists give way to pedestrians and vehicles give way to cyclists, making junctions safer.
2. Cutting congestion - Cycling superhighways are used to carry large number of commuters around. The routes are fast, consistent and smooth to make cycling more attractive to those travelling to work or school.
3. Consistent infrastructure - A standardised design for infrastructure is used so that every road user knows where to go.
"The problem we have in Britain is that we should have started 30 years ago. That means we need to re-double our efforts to ensure we get what the Prime Minister called a 'cycling revolution' in the UK, so we can come here without having to hang our heads in shame a little bit," Mr Goodwill said of his trip to Copenhagen.