Kids have their say on how safe they feel cycling to school
BBC Newsround asks children from around the country how they feel about cycling to school and what they would do to improve road safety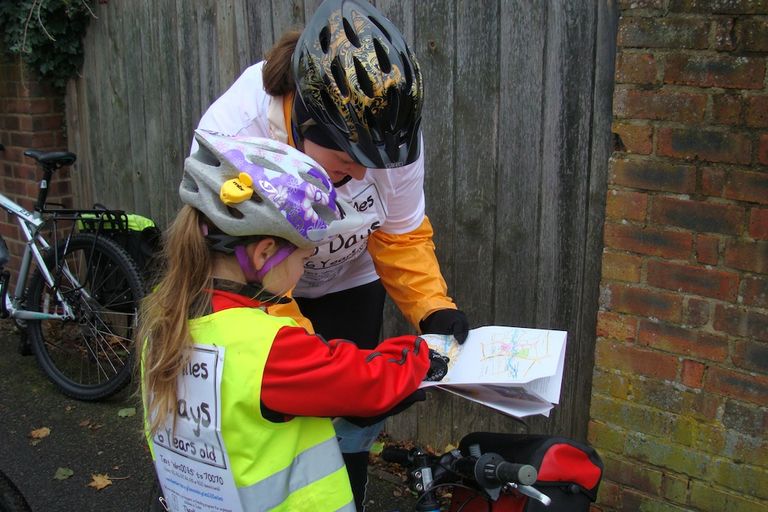 According to transport charity Sustrans, only one in 100 children cycles to school these days, with safety concerns cited as the reason why kids are taking the bus, train or car to lessons.
Many full-grown adults don't feel safe enough to ride along busy roads, let alone primary school children, and BBC Newsround asked a few youngsters what they thought of the dangers they face on the roads.
>>> This video sums up why we cycle to work
The results showed that even 10-year-olds can see the benefits of segregated cycle paths, lower speed limits and cycling-only roads...if only the adults in power saw it the same way.
"I cycle to school everyday and I don't like it when the cars come too close to me, I want them to go further out when they overtake me." Arther, 8, Wales
"I ride to school most days on roads with my mum and brother and it is fairly safe, I think most speed limits in towns should be 20 mph." Michael, 10, Liverpool
"I think there should be roads for cycling only and maybe kids should still have to pass a cycling safety test." Aisha, 11, Birmingham
"I think there should be bigger roads and cycle paths pretty much everywhere." Sophia, Leeds
>>> Cycling minister 'blown away' by Danish infrastructure after Copenhagen visit (video)
"We can't cycle to school unless we pass Cycling Proficiency level 2." Tom, 10, Southampton
"If the councils made paths just for cyclists and if the cycle paths were not on the road but on half of the pavement, I would love to cycle to school but I don't feel safe enough to as cars just pull out and don't stop." Jack, 10, Nottingham
"I think there should be wider roads so that there is more space for kids to cycle to school." Louise, 10, London