This video sums up why we cycle to work
This light-hearted video from the Spanish Department for Transport asks people to think again about their mode of transport to the workplace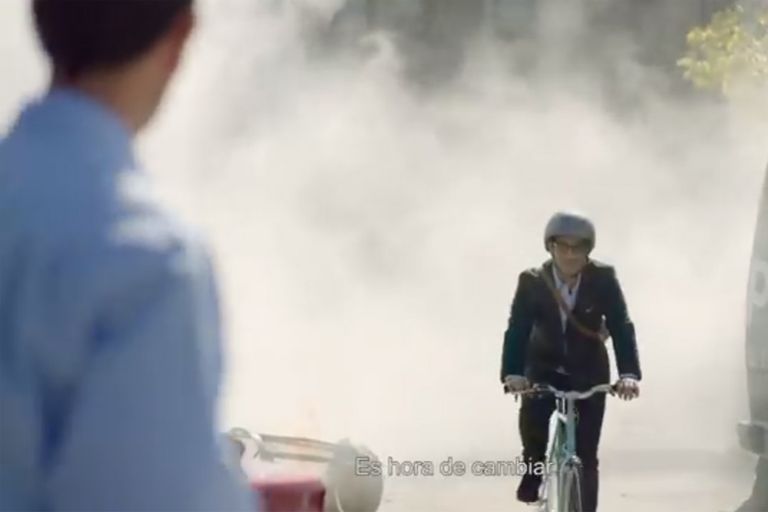 The campaign says its aim is to raise awareness of the use of public transport, cycling or simply walking from A to B to avoid traffic jams, pollution and economic costs in Spain.
>>> Plans to ban traffic at London's notorious Bank junction revealed
However, as the week goes on things really start to get to him and everything boils over in a dramatic, zoo-animal-infested traffic jam.
This video from the Spanish Dirección General de Tráfico is part of a new mobility campaign that asks people to look at the way they travel to and from work.
>>> Cycle to Work Scheme: 10 things you need to know
Throughout the video we follow the journey of a man whose chosen made of transport is his single occupancy car. Things start well enough as he approaches any minor annoyance with a fair level of patience.
>>> 15 top tips for commuting to work by bike
Out of the smoke and the mayhem emerges a happy-looking bicycle commuter, and the caption tells us es hora de cambia - it's time for change.