Chris Boardman: 'The time for nice words is over' to start cycling revolution
Consistent funding and goals set to tackle cycling's problems in Britain are what is needed, says Chris Boardman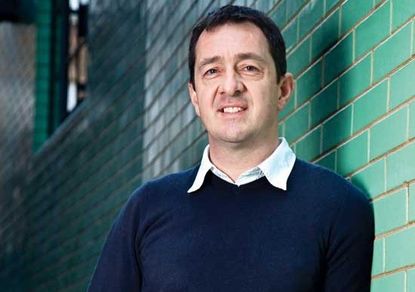 Chris Boardman says the UK needs a business plan if we are to kickstart a cycling revolution, with consistent funding and goals to tackle everything from lorry safety to cycle training for all children.
At the launch of British Cycling's #Choosecycling manifesto, a 10-point manifesto on how the UK can achieve Dutch levels of cycling, Boardman said 'the time for nice words is over'.
The campaign also has the support of AA President Edmund King, who said 19 per cent of his members also cycle regularly and we need to work together to break down barriers to cycling, making cycling a 'life skill' within the National Curriculum.
At the launch in Parliament, Boardman told CW: "We have got to the point now where we have had a lot of nice words, and I think now is the time to go the next step and put some commitment in place."
He added without targets and long-term funding local authorities can't plan for the future, and we are unlikely to get the cycling revolution David Cameron promised last year.
He said: "If we went into a bank with a business plan like this they would laugh us out of the building. We know in cycling world if we want to achieve something we set a goal and we break down how we want to achieve those things."
He said something that hasn't been discussed yet is what a cycling revolution would look like, and how we get people on board who aren't already cycling.
The 10-point manifesto, #ChooseCycling, was launched along with research commissioned by British Cycling showing that replacing five minutes' driving with cycling each day could reduce the annual health burden of inactivity-related illnesses such as heart disease, obesity and type 2 diabetes in Britain by 5 per cent, or £250 million.
British Cycling's 10-point #ChooseCycling manifesto:
1. Cycle proofing: accommodate cycling into everything we do, from policymaking to road and junction design
2. Meaningful and consistent levels of investment
3. Consistent senior political leadership for cycling at both local and national levels, with measurable outcomes
4. Improving the justice system, including a review of how incidents involving cyclists killed or seriously injured are investigated and prosecuted
5. Including cycle awareness as a core part of the driving test, including how drivers can share the road safely with bikes
6. Strengthening the Highway Code to focus on measures to improve cyclist safety, for example overtaking standards, rather than cyclists' clothing
7. Road and cycle safety awareness campaigns that focus on reducing the risk at source
8. Safer HGVs, both the vehicles themselves and those driving them and planning their use
9. On-road cycle training available for all children
10 Making it easier for councils to introduce lower speed limits
Paul Cooper speaks with Chris Boardman about why cycling should be a part of daily life in the UK
Chris Boardman issues open letter to Mayor of London Boris Johnson, requesting urgent progress in improving HGV safety for cyclists
Thank you for reading 5 articles this month* Join now for unlimited access
Enjoy your first month for just £1 / $1 / €1
*Read 5 free articles per month without a subscription
Join now for unlimited access
Try first month for just £1 / $1 / €1