Five British riders hit by car in Belgium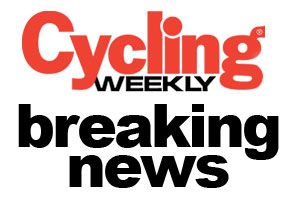 Five British women's national team riders were injured this morning after being involved in a collision with a car on a training ride in Belgium.



As a result of the accident that happened at approximately 10:30 this morning, Hannah Mayho is being treated for a broken femur, arm and wrist.



Fellow Academy riders Lucy Martin and Katie Colclough also went down in the accident. Martin suffered a crushed vertebrae while Colclough has been treated for concussion.
Emma Trott and Sarah Reynolds were also out riding with the team. According to Great Britain team manager Simon Cope, Trott has a broken collarbone "and looks like she's gone through ten rounds with Tyson". Sarah Reynolds got off the lightest with a split chin.
"Basically the whole academy squad has been wiped out by a car," summarised Cope. "They were descending a hill between Oudenaarde and Brakel when it pulled out from the left."
Mayho, who was on the front of the group, is thought to have taken the brunt of the impact from the side. She is now scheduled to go into surgery this afternoon to have her leg pinned.
The accident echoes an incident in July 2005 when six members of the Australian women's team were hit by a car while training in Germany. This saw 19 year old Amy Gillett lose her life.
"The good thing in this instance is that they're all alive," said Cope. "If it happened in England you wouldn't be surprised. You don't expect that to happen here in Belgium, though. Everyone's so bike friendly and everywhere is geared up for bike riding and bike racing."
Cope explained that the riders had been out on a three hour steady ride prior to ramping up preparation for the Tour l'Aude which starts next Friday.
World Champion Nicole Cooke was the only regular member of the team not present on today's outing. Although based in Switzerland, she does frequently join the Academy riders at their European base in Oudenaarde.
"At a different time she might have been out," said Cope. "I often ride with them too, but today I stayed at the office to plan for the Tour l'Aude. Obviously that's in jeopardy now. We don't have the volume of riders to replace the team."