Former UCI president writes open letter criticising Brian Cookson
Hein Verbruggen, UCI president between 1991 and 2005, writes to the UCI board members criticising current president Brian Cookson's 'mission' against him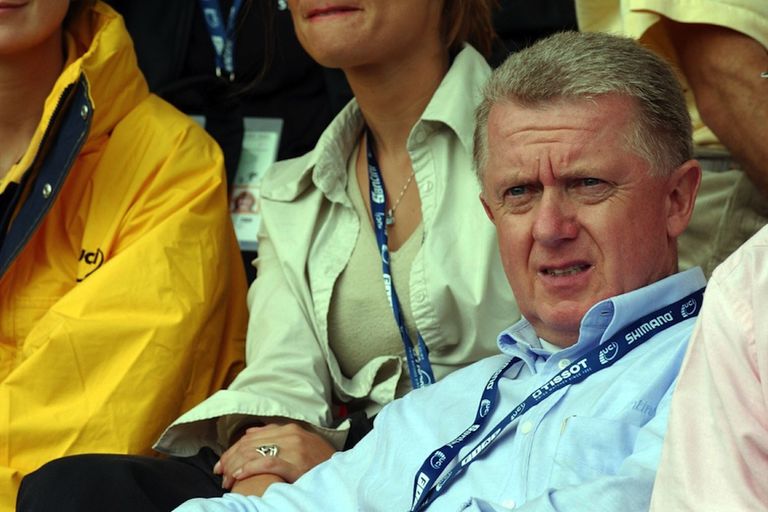 (Image credit: Watson)
Former UCI president Hein Verbruggen has written an open letter to UCI board members in which he criticises Brian Cookson's 'mission' to get his title of honorary president stripped.
Verbruggen's 3,357-word letter, which was published in Belgian newspaper De Morgen, talks about Cookson's apparent obsession with removing his honorary title, while claiming UCI director general Martin Gibbs is the real one making the decisions at the governing body.
>>> Five things you missed from the CIRC report
The Dutchman and his successor Pat McQuaid both claim they emerge from the Cycling Independent Reform Commission's report with their reputations intact, and Verbruggen now says the report was 'scandalously biased'.
He wrote: "Mr. Cookson is in for a surprise if he thinks that I will accept this scandalously biased CIRC-report and the same goes for taking away my honorary title.
"Indeed, the last word about the CIRC-report has not yet been written."
Upon his election as UCI president, Cookson promised to get to the bottom of the sport's sordid past, commissioning CIRC to uncover the truth about doping and corruption in the sport.
Now that the £3m report has been concluded, Cookson has not ruled out disciplinary action against those involved. But Verbruggen says the president should have more pressing issues to deal with, rather than focus on stripping his title.
>>> What did we actually learn from the CIRC report?
He continued: "After being warned by the media that the success of his presidency would be determined by the outcome of the independent commission Mr. Cookson declared that if the allegations turned out to be true, I would be stripped of my honorary title.
"Now that the allegations have been thoroughly debunked, it appears that Mr Cookson still desperately seeks the withdrawal of my honorary title as the 'trophy' he won by setting up the CIRC.
"Mr. Cookson seems to consider this 'mission' to be the most important element of his presidency. It rather seems to me that he should have more important things on his plate."