Fourth annual Bike Bath set to welcome 1,500 cyclists to the city
Held on July 5, Bike Bath offers routes of 25, 50 and 80 miles, with food and beverages available at The Rec in the city centre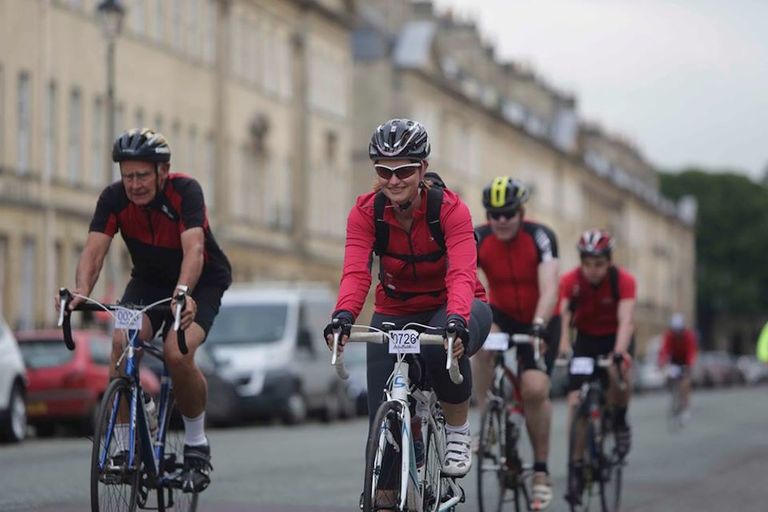 (Image credit: Jake Sugden)
Up to 1,500 cyclists are set to take part in the fourth annual Bike Bath event on July 5, with three different rides on offer around the area's countryside.
Featuring 25, 50 and 80-mile routes, sponsored by try active, Bath Ales and the Yorkshire Regiment Challenge Ride respectively, the event will also see food and drink provided at the Rec in the city centre.
Try active, a partnership programme which encourages people to lead a healthy lifestyle, will also be present to advise people how to make participating in sport a habit.
>>> Plans outlined for Bath cycling improvements
Martin Pellow, Project Officer for try active, told Now Bath: "The try active team are very excited to be working with Bike Bath and giving our support to the 25-mile event.
"This will provide a great opportunity for lapsed cyclists, newbies, whole families, young and old to get on their bikes. We are in agreement with the great Albert Einstein who said 'every time I see an adult on a bike it gives me hope for the human race'.
"There is nothing better for an active and health lifestyle than getting on a bike especially if you can do this having fun with the whole family."
Head of marketing and PR for Bike Bath, Jayne Fishwick, added: "Bike Bath is fast becoming a key part of the city's sporting calendar and more and more businesses are becoming environmentally responsible so we have found that an event that encourages people to cycle fits in well with their company ethos."
Find out more about the event, and how to register for one of the riders, on www.bikebath.co.uk.