Plans outlined for Bath cycling improvements
Halfpenny Bridge, Locksbrook Bridge and the Kennet & Avon Canal path will be upgraded after Bath was awarded £3.8m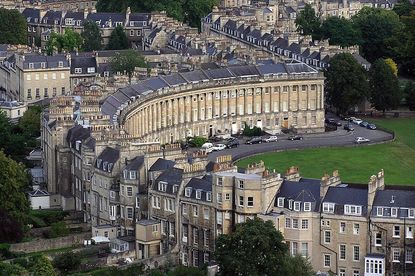 Bath was awarded a £3.8m share of the Government's Cycle City Ambition scheme, and proposals for what the money could be spent on have already been tabled.
The proposals will be delivered over the next three years, according to Now Bath, and make cycling a quicker and easier proposition in the compact city.
Halfpenny Bridge, crossing the River Avon near Bath Spa station will either be widened or have a new bridge built alongside to incorporate cyclists, while Locksbrook Railway Bridge will also be made bike friendly.
>>> Bath cycling circuit in running for Carnegie UK development grant
The Kennet and Avon Canal tow path will be widened and resurfaced for 2.44km along NCN4, making travelling through central Bath easier for both cyclists and pedestrians.
Cllr Caroline Roberts, the Council's Cabinet Member for Transport, said: "This investment allows us to continue with our plans to develop a cycling culture in Bath for people of all abilities.
"The proposed schemes will benefit pedestrians as well as cyclists, supporting our aim to make Bath the UK's most walkable city.
"This links with the priorities in our transport strategy, Getting Around Bath, which emphasises the need for sustainable travel to reduce congestion, support economic growth, and enhance the city's unique heritage status."
Thank you for reading 20 articles this month* Join now for unlimited access
Enjoy your first month for just £1 / $1 / €1
*Read 5 free articles per month without a subscription
Join now for unlimited access
Try first month for just £1 / $1 / €1