GERMAN CYCLING FEDERATION CONFIRMS SCHUMACHER POSITIVE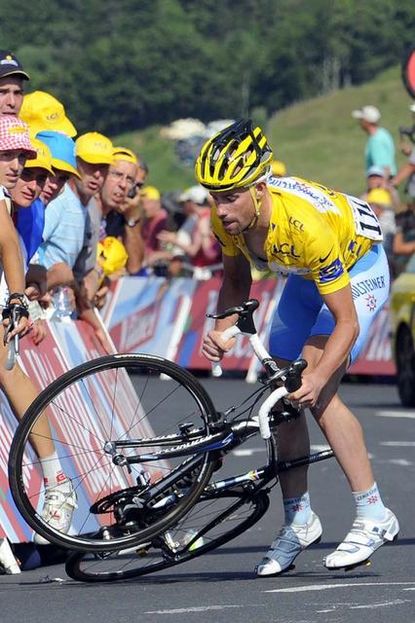 The German Cycling Federation (BDR) has confirmed reports that Stefan Schumacher tested positive for banned blood-boosting drug CERA at this year's Tour de France.
Schumacher failed two retrospective blood tests carried out by the French anti-doping agency AFLD for blood-boosting drug Continuous Erythropoiesis Receptor Activator (CERA), a new form of EPO.
One sample was taken on July 3, just prior to this year?s Tour de France, and the other was taken during the event on July 15, where Schumacher won both time trial stages and wore the yellow leader?s jersey.
The BDR has now given Schumacher five days to request that his B samples are tested if he so wishes. Either way, the 27-year-old former Gerolsteiner rider is looking at the maximum two-year ban from competition and his cycling career is over.
RELATED LINKS
Comment: Why more EPO positives are good for cycling
Stefan Schumacher tests positive at Tour de France
IOC official wants cycling dropped from Olympics
Thank you for reading 5 articles this month* Join now for unlimited access
Enjoy your first month for just £1 / $1 / €1
*Read 5 free articles per month without a subscription
Join now for unlimited access
Try first month for just £1 / $1 / €1