Grounded but alive: Boy stopped by police as he cycled along M60
A Manchester boy has been stopped by police cycling over Barton Bridge on the M60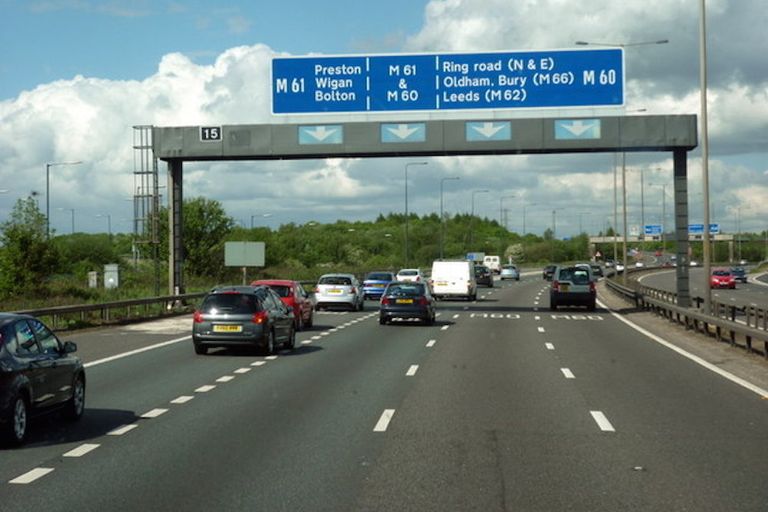 A boy of about 12 has been stopped by police after he ended up cycling on the M60 after taking a detour en route to the Trafford Centre, Manchester.
The boy was picked up by traffic police on Barton Bridge on Tuesday afternoon, according to to the Manchester Evening News.
>>> Brazilian cycling team escorted by police off Canadian motorway
According to police, the boy pedalled up the slip road at junction 11 of the M60 at Eccles and ended up on the motorway carriageway before being pulled over by officers.
Police said he would be taken home and 'strongly advised' in front of his parents about the dangers of cycling on motorways.
>>> Another cyclist found riding on M25 motorway
A police spokeswoman said: "The boy was about 12 years old and was on the motorway on his pedal bike at junction 11 of the M60.
"He had joined the M60 and had also been seen on the bridge of the M60 going anticlockwise.
"He was picked up by the police on the motorway. It looks like he was heading towards the Trafford Centre."