Irate driver confronts cyclist in San Francisco (video)
When a driver turns into a parking spot infront of a cyclist, the rider has no time to brake, leading to the driver's explosive reaction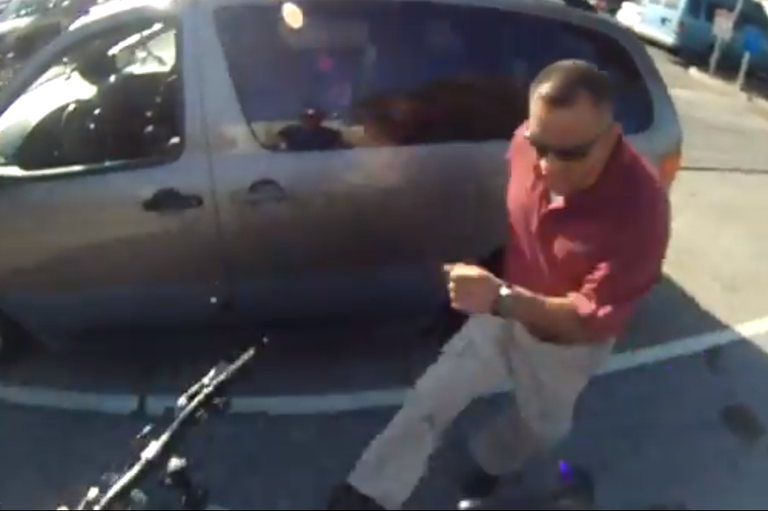 Cycling around the streets of San Francisco is no easy task, with the traffic and relentlessly steep climbs, but YouTube user X85B had another problem to deal with – an irate driver.
Cycling along Geary and Webster, near the heart of the city, the rider eyed up the Toyota driver as they crossed the junction, with the driver indicating he wished to pull in to park.
While no more than a metre ahead of the rider, the car brakes and pulls into the vacant parking space, causing the rider to slow sharply and reportedly hit the back of the car with his front wheel.
>>> Essex Police seek cyclist attacked on camera (video)
The driver immediately jumps out of the car to point and shout numerous profanities at the cyclist, who insists the space between the car and rider was not sufficient to turn in front of him.
In the end the driver resorts to kicking the bike a couple of times, with the rider advising the man to call the police if he felt aggrieved by the situation.
Be warned, the video below contains a lot of swearing, with pretty much every four letter word under the sun cropping up at some point.
https://www.youtube.com/watch?v=YinWeRwRsf8