Essex Police seek cyclist attacked on camera (video)
The police are urging a rider to come forward after footage shows a van driver apparently knocking a cyclist off his bike and then punching him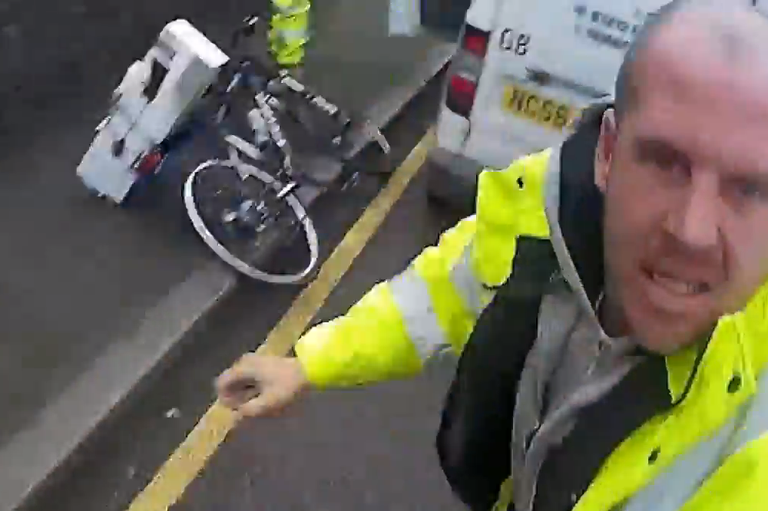 A video has emerged on social media of a cyclist being run over and then punched — and Essex Police have asked the unknown victim to contact them so they can investigate.
The video, which has the datestamp of December 12, 2014, was reportedly deleted by its original uploader, but has reemerged on YouTube and Twitter, with @EssexPoliceUK tagged in the tweets.
In the video, shot by the rider's helmet-mounted camera, the white van can be seen overtaking the cyclist at a safe distance, but the cyclist then dangerously moves back past the van on the inside when it slows down to let a lorry turn.
The rider proceeds to look round at the van driver who again overtakes, but this time swerves sharply to the left, knocking the rider to the ground.
Immediately, the driver emerges from the van to inspect any damage done to the back of his vehicle, resulting in a scuffle. The video then shows the driver landing a full right-hook on the cyclist, knocking him to the floor, before pulling him back to his feet.
Essex Police have asked for the victim to contact them on 101 so the matter can be investigated.