Katie Archibald column: 'You look terrifying' and other cycling firsts
"Accidentally stumbling on new ways to upset Shane Sutton would continue, but other British Cycling firsts eventually dwindled"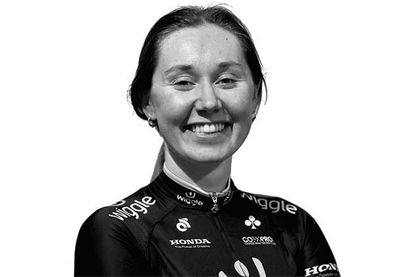 Olympic and world champion, Katie Archibald got into cycling after winning handicap races on a Highland Games grass track. She writes a column for Cycling Weekly each week
My first selection for a Great Britain cycling team was the 2013 European Championships team. Incidentally, those champs were held in Apeldoorn, where we'll be returning for this year's UCI Track World Championships.
It's not renowned for being a fast track. Indeed, I've heard rumours the Dutch velodrome is situated in a basin, making it below sea level (though Google assures me it sits at a lofty 18m above). But it's a nice place.
That first selection, back in 2013, was the scene for many other firsts. It was the first time I was unable to sleep because my legs were in too much pain. It was the first time I shared a room with Elinor Barker.
For Elinor, it was the first time she discovered that if I say, "Do you need the bathroom? I'm going to have a bath," it's because I'm going to be in the bath for 36 hours (did I mention my legs are sore?).
It was the first time I met Shane Sutton. "You look ****ing terrifying," was his odd version of, "Hello, nice to meet you."
I was, to be fair, sporting more metal on my face and surrounding areas at the time. I felt proud to have my first bad-man Shane Sutton story in the bag so early. I had arrived!
http://www.youtube.com/watch?v=4TSyGLv-evM
Accidentally stumbling on new ways to upset Shane would continue, but other British Cycling firsts eventually dwindled. This World Championships will be my 16th international representation of Great Britain.
However, I'm hoping it will include a new first. Last year the Worlds programme had the individual pursuit and the Madison on the same day and when it came to targeting selection for one or the other I chose the individual pursuit. This year the programme is the same but my decision is not.
>>> Katie Archibald column: My brother's track success
Event-specific selection is open to change right until race day, which is why you won't have seen those kinds of details in any squad selection announcements, but as riders we make it clear what we'd like to be selected for.
For me it's the team pursuit, the omnium and the Madison. My ticket on the plane is sorted, now I just have to arrive healthy and with good legs.
Thank you for reading 10 articles this month* Join now for unlimited access
Enjoy your first month for just £1 / $1 / €1
*Read 5 free articles per month without a subscription
Join now for unlimited access
Try first month for just £1 / $1 / €1