Lance Armstrong may have left attempt to reduce ban too late, says WADA chief
Lance Armstrong's failure to tell the truth before testifying to the Cycling Independent Reform Committee means his bid to reduce his ban is 'almost too late'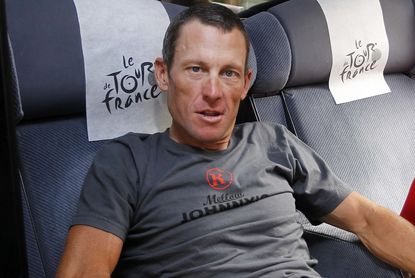 (Image credit: Yuzuru SUNADA)
World anti-doping chief David Howman says Lance Armstrong may have left his bid to get his life ban reduced too late, having had opportunities to tell the truth on many occasions.
But having waited until the UCI set up its Cycling Independent Reform Commission (CIRC) to tell his side of the story, Armstrong reportedly did not seize any other opportunities to come forward.
>>> Lance Armstrong praises CIRC anti-doping report
Talking to The Associated Press at a symposium in Lausanne, Switzerland, WADA director general Howman said: "If [Armstrong] satisfied the criteria to go forward and ask for suspension of his ban, the criteria will be carefully looked at, but so far he has not. There is no consideration being given to it."
Pointing out that Armstrong did not appeal his initial ban, Howman added: "He did not [come forward] before the independent commission that was established by the UCI. He did not do it with USADA. He has not done it with us. It's almost too late."
Armstrong was the big name on the list of former cyclists who testified to the CIRC, with the concluding report implying that cycling's governing body, the UCI, gave the Texan favourable treatment when it came to his return to the saddle in 2009.
>>> Lance Armstrong returns to the Tour de France route for charity ride
The 43-year-old reportedly met with United States Anti-Doping Agency head Travis Tygart this month to discuss his ban, but Howman told reporters Armstrong is yet to get in touch with WADA.
Thank you for reading 20 articles this month* Join now for unlimited access
Enjoy your first month for just £1 / $1 / €1
*Read 5 free articles per month without a subscription
Join now for unlimited access
Try first month for just £1 / $1 / €1