Lance Armstrong: Rider Profile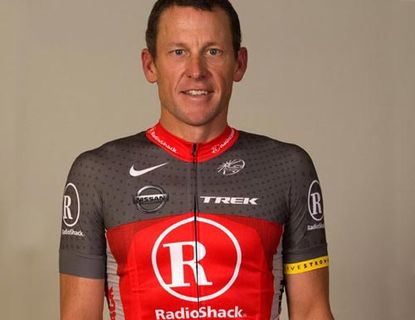 LANCE ARMSTRONG
Date of birth: 18/9/1971
From: Austin, Texas
Team: Retired
Previous teams: RadioShack (2010-11); Astana (2009); Discovery Channel (2005), US Postal Service (1998-2004), Motorola (1992-1996), Subaru-Montgomery (1991)
Lance Armstrong career profile
Lance Armstrong was once the greatest Tour rider of all time, but on August 24, 2012 the US Anti Doping Agency charged him with multiple doping offences and stripped him of all his resutls from 1999 onwards. The ruling was confirmed by the Union Cycliste International on October 22 when the American was officially stripped of all his Tour wins and banned from cycling for life.
Armstrong was always a 'love him or hate him' character. Everything he did was met with whoops of delight from his fans, and cries of derision from others.
When Armstrong announced he had been diagnosed with cancer in October 1996, the sport believed it was the end of him as an athlete, and he was dropped by the French Cofidis team that had only just signed him. But it was Armstrong's battle with cancer that was to define his life from then on. He returned to the sport in 1998 as angry and determined as ever. His return was muted at first, but in 1999 he shocked the world by winning the Tour de France. The story of a cancer survivor winning the toughest sporting event in the world made him an instant hero, one that transcended sport and broke in to the mainstream.
His drive and unquenchable determination turned him in to a sporting phenomenon, as he devoted his life not just to winning the Tour de France, but to crushing anyone who tried to get in his way - on or off the bike. With each win his popularity grew among his followers as presidents and film stars came out to congratulate him. But for those who didn't like a brash American coming in and dominating a sport steeped in history and European culture, his emergence began to grate.
Many didn't like the fact that he concentrated only on the Tour de France, accusing him of lacking respect for the sport as a whole. They didn't like the fact that he put together a team that allowed him to win the Tour by shutting down the race. They didn't like the fact that he was changing the sport, globalising it and dragging it out of its insular, although charming, ways.
As Armstrong's profile grew he used it to highlight the threat that cancer poses and the lives it takes. He set up the Lance Armstrong foundation and the Livestrong campaign that continues to raise millions of dollars every year. His campaigning served to strengthen the bond between him and his supporters, but it did little to endear him to those who had taken against him.
In Europe, the heartland of the sport, there were many who didn't believe the fairytale. Stories began to emerge. Rumours and insinuations of doping began to creep out, and by the end of his career Armstrong seemed to be putting as much effort in to his battle with the press as he did his training and racing.
Few were allowed near him, as he only granted access to those close to, or in, his inner circle. The battle wagons were drawn which seemed only to strengthen the resolve of his US Postal team that was unmistakably his. Johan Bruyneel may have been the man behind the car wheel, but there was no mistaking that it was Armstrong who called the shots.
After he retired, French sports daily l'Equipe printed a story that urine samples provided by Armstrong in 1999 that had been retrospectively tested contained traces of the blood boosting drug EPO. The American vehemently denied it and a later investigation exonerated him, having decided instead to focus on the fact that the information had been leaked rather than whether or not the testing was valid.
Armstrong of course denied any wrong doing throughout his career. He claimed to be the most tested athlete in the world, and regularly pointed out that he had never tested positive.
But even then he seemed to have something to prove as he has promised to let anti-doping specialist Don Catlin test him wherever and whenever he wants, a pledge that he later revoked (stating that it was logistically purposeless and that his samples, due to be posted online, could be misconstrued).
In 2010 the false facade around the Armstrong empire was delivered a fatal blow when former team mate Floyd Landis contacted the American anti-doping authorities, spilling the beans on the organised doping practices that went on at US Postal, run by Armtsrong.
A federal investigation in to fraud was eventually dropped, but a seperate USADA investigation brought about a mountain of evidence from 25 former riders and team staff. Armstrong chose not to fight the case and was found guilty by the agency.
Lance Armstrong results

1998
Tour of Luxembourg
Tour of Luxembourg; mountains classification
Tour of Luxembourg; stage 1
Rheinland-Pfalz Rundfahrt
1997
Did not compete due after being diagnosed with testicular cancer at the end of the previous year.
1996
Fleche Wallonne
Tour Dupont; overall
Tour Dupont; stage 2
Tour Dupont; stage 3B
Tour Dupont; stage 5
Tour Dupont; stage 6
Tour Dupont; stage 12
1995
San Sebastian
Tour de France; stage 18
West Virginia Kmart Classic; overall
West Virginia Kmart Classic; stage 4
Tour Dupont; overall
Tour Dupont; stage 4
Tour Dupont; stage 5
Tour Dupont; stage 9
Paris-Nice; stage 5
1994
Thrift drug classic
Tour Dupont; stage 7
West Virginia Classic; stage 5
1993
World championship road race
American national championship
Tour de France; stage 8
Tour Dupont; stage 5
Trofeo Laigueglia
Thrift drug Classic
West Virginia Mountain Classic; overall
West Virginia Mountain Classic; prologue
West Virginia Mountain Classic; stage 1
1992
Marostica
Volta a Galega; stage 4a
Lance Armstrong photos
Click on the thumbnails below to open a larger image in a new window.
Related links
Cycling Weekly's Rider Profiles: Index
External link
Lance Armstrong's website: www.lancearmstrong.com
Thank you for reading 20 articles this month* Join now for unlimited access
Enjoy your first month for just £1 / $1 / €1
*Read 5 free articles per month without a subscription
Join now for unlimited access
Try first month for just £1 / $1 / €1