Lance Armstrong whistleblower to open cycling fitness centre in Manchester
Emma O'Reilly, Lance Armstrong's former soigneur, is to tap into the growing cycling market in the North West by opening a performance and spin centre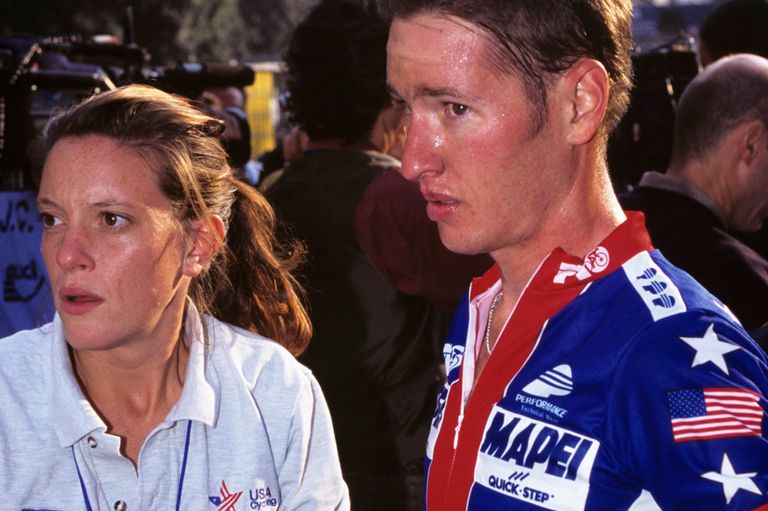 Lance Armstrong's former soigneur, Emma O'Reilly, will launch an indoor cycling training and performance centre in Manchester.
O'Reilly has teamed up with Jennie Duschenes to launch performance brand Pro Spin and the fitness concept Spin Club, which will be hosted at a site between Wilmslow and Hale later this month.
>>> Emma O'Reilly interview: People are amazed I forgave Lance, but I think he had to forgive me too
After speaking out about Armstrong's doping in 2002, O'Reilly has run The Body Clinic in Hale for several years and now wants to tap into the growing cycling market in the North West.
"I still take a little bit of an interest in [cycling] and I'm trying to get back into it because I'm opening a Wattbike and spin studio, but I'll never go back to rubbing legs for a team," she told Cycling Weekly in December.
>>> Emma O'Reilly: Lance Armstrong is paying the price for being a bully
According to Insider Media, Pro Spin will combine coaching from Olympic athletes with stimulated training camps, while Spin Club will operate on a pay-as-you-ride basis like a traditional spin session.
"I wanted to keep close to my roots, at the high end, with performance and training and proper goals." O'Reilly told Insider. "There are so many people around here that train for events, they are into cycling."