LAST CHANCE TO RIDE A CYCLO-SPORTIVE THIS YEAR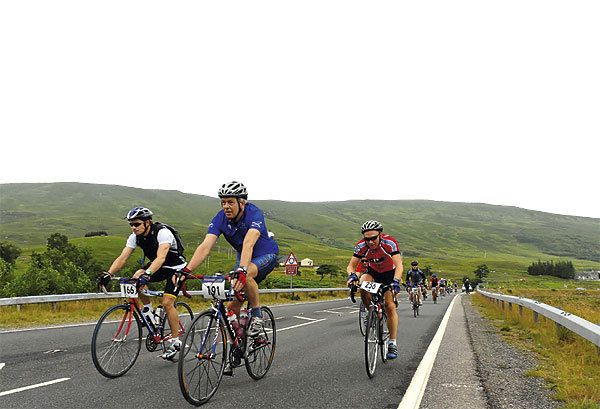 Road riders are being given a last chance of the season to ride a new major sportive in Exmoor, Somerset.
The Exmoor Beast cyclo-sportive takes place on Sunday 4 November in the Exmoor National Park and on roads in the surrounding area ? a similar route to stage two of the Tour of Britain. The route is a challenging 100miles or 100km, with undulating peaks and steep climbs, and organisers have been careful to use quiet lanes and closed roads.
Head of route planning, Bob Bartlett, said: ?I want sportive riders to have as little interaction with other traffic as possible, and sometimes this means part of the route being on closed roads. To get riders deep into the moor and away from ?A roads? as soon as possible, we are closing part of the Exmoor Beast to opposing vehicles.?
There will be a staggered start on Sunday morning with departure times being allocated upon entry. Registration will be via a high-tech barcode system and presentation of photo I.D. Mechanics and marshals will also be hand to help.
In addition to the race itself, there will be a fireworks display the evening before the ride at Dunstehttps://calm.ipcmedia.com/admin/?NAVF=amend&id=145934r Castle, the location for the grand depart. There will also be a family bistro ghost tours around the castle.
Chief organizer Marcus Di Vincenzo, said: ?The domestic sportive scene needs a spectacular fixture, which is a fitting finale to the annual calendar and we will provide all the trimmings that will form the ideal climax to the season.?
There are 1500 places, entry fee is £27 and parking is available. For more information or to enter the event go to www.exmoorbeast.org, email info@exmoorbeast.org or call 01395 224586.
RELEVANT LINKS
CW's 2007 British cyclo-sportive calendar