LUCIANO LADIES CONQUER EVEREST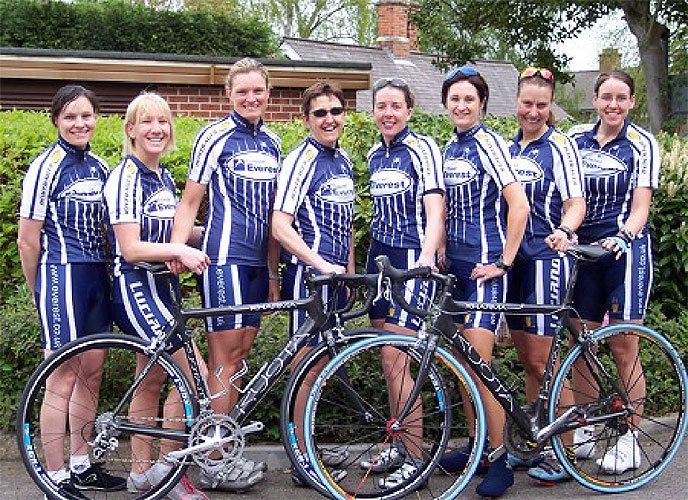 Whilst the professional scene on the continent continues to lose lead sponsors thanks to on-going doping revelations, it seems that the British scene is thriving. Team Luciano, Britain's leading women's team, has attracted sponsorship for the next year from well-known glazing and home improvement company Everest.
"We are really excited to be involved in women?s cycling this year," said Simon Jarman, Managing Director of Everest. "Our partnership with Team Luciano will increase our brand exposure and is particularly appropriate now we have expanded into new markets such as kitchens and driveways."
Team Luciano have come out on top in the Women's National Team Series for four consecutive years. This year, in addition to concentrating on the women's team and national series, the squad are also taking part in the Tour de Bretagne in July and getting stuck into the tough Belgian kermesse scene.
The team line-up now comprises: Jeanette Caldicott, Diane Moss, Helen Gutteridge, Heather Summers, Melissa Mather, June Storey, Carrie Bedingfield and Hannah Bussey. Kuota supply the team with bikes.
Team Luciano-Kuota-Everest: www.lucianocycles.co.uk.
Women's National Team Series: www.teamseries.co.uk.