MAYOR'S TRIPLE WHAMMY FOR CAPITAL'S CYCLISTS ANGERS CAMPAIGN GROUPS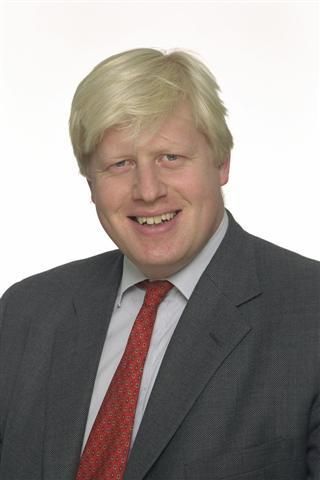 Mayor of London Boris Johnson has delivered a triple whammy to the capital?s cyclists.
First he slashed the cycling budget by half, then he agreed to allow motorcycles to mix it with cyclists in bus lanes. Now he?s caved in to car owners and scrapped the Western London Congestion charge.
The London Cycling Campaign (LCC) say the cycling budget has been slashed from £20 million per annum to £10 million.
?Slashing the funding for cycle routes means they'll be left unfinished, undermining the mayor?s flagship programmes such as the mass cycle-hire scheme because people won?t feel safe on the roads,? said Koy Thomson, LCC's chief executive.
Not so, according to a spokesperson for the Mayor who says: "Rather than cutting funding the Mayor and TfL are investing a further £55 million in cycling this year - up from £36m last year. The money is being invested in cycle routes, cycle parking facilities, a bike hire scheme to make cycling accessible to all, education, adult and child cycle training, and cycling events.?
The Mayor?s controversial decision to allow motorcyclists to use bus lanes with cyclists ? a trial scheme is to begin from January 5 ? is opposed by both LCC and the CTC whose campaigns and policy manager Roger Geffen says: ?. Mile for mile, the rate of involvement of motorcycles in collisions with both pedestrians and cyclists is significantly higher than for cars ? all the more so for serious and fatal injuries.?
The Mayor?s spokesperson disagrees.
"There is no evidence that road safety would be compromised,? he says. ?Previous statistical analysis showed that safety to pedestrians and cyclists was not compromised by allowing motorcycles into bus lanes studies. This is why the Mayor has instructed TfL to carry out an 18-month trial using the majority of the bus lanes on the red routes. We believe this will give a much clearer indication of the potential implications for all road users of allowing motorcycles into red route bus lanes.?
As for the Mayor?s decision to scrap of the western Congestion Charge, LCC say this will lead to an increase in motor traffic, congestion and pollution and, as a result, deter people from cycling.
The Mayor?s office had an answer for this too.
?During the election the Mayor promised Londoners a genuine consultation on the future of the extension,? He promised that he would respect their opinions and that if clear support for a particular way forward emerged then he would act on that opinion. Londoners have spoken loud and clear, and the majority of people have said that that they would like the scheme scrapped.
"The Mayor is determined to encourage far greater numbers of people to take up cycling and key to this is the creation of a central London bike hire scheme, the set up of cycle hubs in the outer boroughs, and the launch of dedicated cycling routes into central London."