Meares grabs third gold as Aussies dominate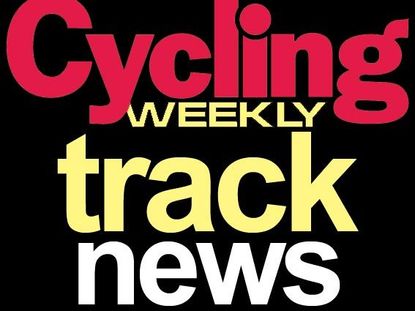 The Australians dominated on the final day of the Melbourne World Cup - although the British team pursuit squad of Katie Colclough, Wendy Houvenaghel and Joanna Rowsell won a silver medal.
Australia's Anna Meares won both the Keirin and the 500-metre time trial to add to her sprint title won earlier in the weekend. Shane Perkins won the men's sprint. And the Kiwis won the women's team pursuit and the men's Madison to make it a clean sweep for the Antipodeans on the final day.
The British team pursuit trio qualified in second place behind the New Zealand team. Without Lizzie Armitstead, who was part of the team when they broke the world record with a 3-21 in Manchester three weeks ago, the Brits recorded a time of 3-27.310. The Kiwis brought in a fresh rider, Kayle Boyd, for the final and that may have given them the edge.
Perkins topped qualifying in the men's sprint, ahead of Kevin Sireau of France. Britain's riders Matt Crampton, Ross Edgar and David Daniell qualified in third, fourth and 12th.
In the 1/8 finals, Crampton beat Josiah Ng of Malaysia and Ross Edgar got the better of Russia's Sergey Borisov, while Daniell lost to German Carsten Bergemann, who won the Keirin competition on Friday.
That meant Daniell went into the 'B' competition where he beat Borisov in the quarter-final before losing to Edward Dawkins of New Zealand in the next round. Daniell then lost to Azizulhasni Awang and so was ranked 12th in the final standings.
In the main competition's quarter-finals, both British riders faced German opposition, and both were successful. Crampton beat Tobias Wachter, while Edgar got past Bergemann.
Edgar lost 2-1 to Shane Perkins in the semi-finals, with Crampton going down 2-0 to Sireau. Perkins won the gold medal final and Crampton got the bronze ahead of his compatriot.
Over the three days, the skeleton British squad has performed well. Wendy Houvenaghel won the individual pursuit on day one, the men's and women's team pursuiters have both won silver medals and Crampton took a sprint bronze.
But just as the British dominated in Manchester three weeks ago, the full strength Australia team did their chances of qualifying for the full compliment of World Championship places the power of good. Australia ended the weekend with eight gold and two silver and two bronze.
MELBOURNE WORLD CUP - DAY 3 RESULTS

Men's sprint
1 Shane Perkins (Australia)
2 Kevin Sireau (France)
3 Matt Crampton (Great Britain)
4 Ross Edgar (Sky+HD)
12 David Daniell (Great Britain)
Madison
1 Marc Ryan & Thomas Scully (New Zealand) 15pts
2 Robert Bengsch & Marcel Kalz (Germany) 8 pts
3 Sergiy Lagkuti & Mykhaylo Radionov (Ukraine) 5pts
12 Steven Burke & Andy Fenn (Great Britain) 1pt at one lap
Women's team pursuit
1 New Zealand (Boyd, Ellis, Shanks) 3-24.771
2 Great Britain (Colclough, Houvenaghel, Rowsell) 3-25.938
3 Australia (Ankudinoff, Kent, Tomic) 3-26.859
Women's 500m
1 Anna Meares (Australia) 33.583sec
2 Kaarle McCulloch (Jayco) 34.267sec
3 Sandie Clair (France) 34.339sec
5 Jess Varnish (Great Britain) 34.979
Women's Keirin
1 Anna Meares (Australia)
2 Shuang Guo (China)
3 Christin Muche (Germany)
6 Jess Varnish (Great Britain)
RELATED LINKS
Melbourne World Cup - day one
Melbourne World Cup - day two
Thank you for reading 10 articles this month* Join now for unlimited access
Enjoy your first month for just £1 / $1 / €1
*Read 5 free articles per month without a subscription
Join now for unlimited access
Try first month for just £1 / $1 / €1
Sports journalist Lionel Birnie has written professionally for Sunday Times, Procycling and of course Cycling Weekly. He is also an author, publisher, and co-founder of The Cycling Podcast. His first experience covering the Tour de France came in 1999, and he has presented The Cycling Podcast with Richard Moore and Daniel Friebe since 2013. He founded Peloton Publishing in 2010 and has ghostwritten and published the autobiography of Sean Kelly, as well as a number of other sports icons.