Meet the man who will ride 500km around Regent's Park
Justin McKie aims to ride 113 laps of the famous London park to raise money for the Regent's Park Cherry Tree fund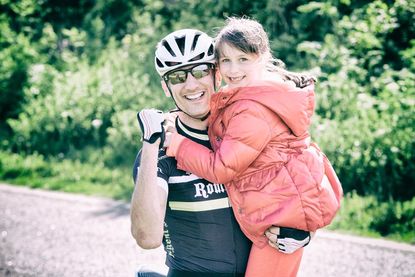 London cyclist Justin McKie is going to ride 500 kilometres for charity - but he isn't undertaking a mammoth trans-continental haul. Instead, he will ride 113 laps of the Outer Circle of Regent's Park on October 3 in a 'Zoodax' to raise funds to plant new trees in the iconic green space.
"Cyclist numbers have grown in London and in Regent's Park particularly and we want to say thanks," said McKie, who belongs to the Regent's Park Cyclists group.
"With pollution levels killing thousands each year we need more trees (and less cars). With cyclists getting killed in London, Regent's Park is our safe haven to exercise in London. There are no others. "
>>> Everesting Swain's Lane: 134 times up the 18% climb (videos)
Money raised by McKie's efforts will go to a fund that will replenish the park's landmark cherry trees, which blossom in pink every spring. The idea is for cyclists to put something back into the park that they use and love.
Donations can be made via the Regent's Park Cyclists Money Giving page.
Regent's Park Cyclists' mission is to promote and support responsible cycling in the park.
Thank you for reading 20 articles this month* Join now for unlimited access
Enjoy your first month for just £1 / $1 / €1
*Read 5 free articles per month without a subscription
Join now for unlimited access
Try first month for just £1 / $1 / €1