Michael Rasmussen's team blames Danish federation for its downfall
Christina Watches-KUMA team will not continue into 2015 season, blaming Danish Cycling Federation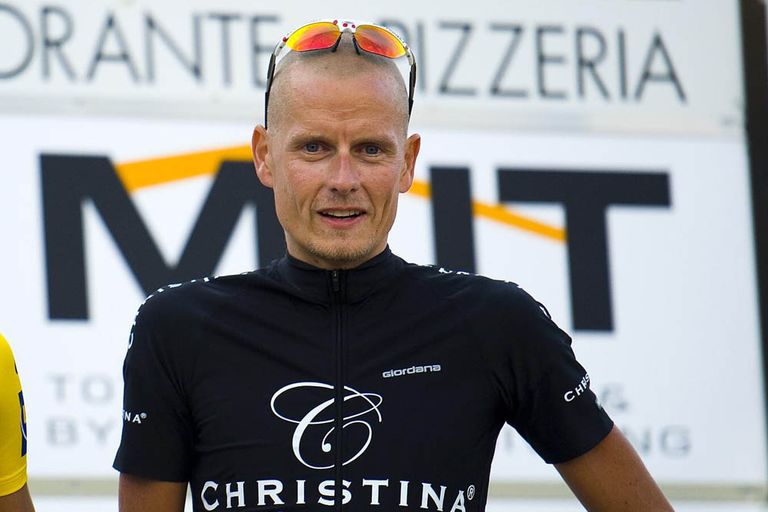 (Image credit: Graham Watson)
Michael Rasmussen's Christina Watches team will not continue into 2015, blaming the Danish Cycling Federation on its downfall.
"The Danish Cycling Federation's actions are the only reason why we are forced to close," team owner Claus Hembo told Denmark's Ekstra Bladet website.
"In the past two years, we have not been selected for the Tour of Denmark. The team has been an outcast for the federation forever. The anger and resentment that it had focused solely on Michael Rasmussen, was turned against me from day one."
Denmark's third division team Christina Watches-KUMA started in 2011, but today announced it would not continue for another season.
Denmark's Rasmussen was booted from the 2007 Tour de France while in the lead for missing anti-doping controls. He later admitted to cheating during his career in teams CSC and Rabobank with EPO, testosterone and blood transfusions. Last year, his autobiography Yellow Fever (Gul Feber) brought about a doping confession from Canadian Ryder Hesjedal.
The 40-year-old returned from his ban in 2009 to race with Tecos Guadalajara and Miche before helping start a team at home in 2011. After stopping at the end of 2012, Rasmussen became the team's commercial director.
"We have been invited to major races abroad, ones that other continental teams can only dream of. Event organisers abroad consider the team exciting and they pay good money to see us," Hembo added. "But at home we have only been met with an outstretched middle finger."
Hembo said that the Danish federation would advise riders against signing for his team. The federation, according to the AP news agency, said that it had reports "that riders were really sad to race on the team" and that the development environment was "insecure and messy."
Christina Watches won several .1 and .2 ranked races around the world. German Stefan Schumacher, who failed an EPO test after winning two time trials in the 2008 Tour, took two race wins for the team this year.
The team in yellow and red colours also featured Brits Jonathan Bellis and Jake Tanner. It is unclear where the two will race in the 2015 season.
Former Danish rider Michael Rasmussen claims that he showed Ryder Hesjedal how to take EPO and reveals extensive details of
Danish rider Michael Rasmussen admits to doping between 1998 and 2010, and retires from cycling