Schumacher given worldwide ban by UCI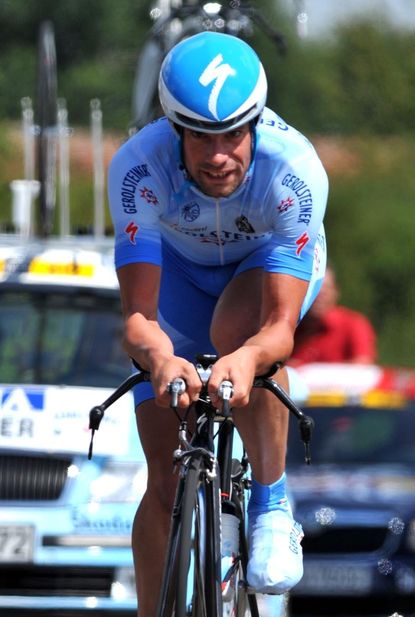 The Union Cycliste Internationale (UCI), cycling's worldwide governing body, has today announced its decision to serve a global racing ban on German rider Stefan Schumacher.
Schumacher tested positive for banned blood booster CERA, a new form of EPO, at the 2008 Tour de France, during which he won both individual time trial stages and had a spell in the yellow leader's jersey.
When news of the positive broke, Schumacher was promptly ejected from the German Gerolsteiner team and was later banned from competing in France for two years. The UCI has now ruled that Schumacher's ban is to include the rest of the world.
Schumacher has never openly admitted using CERA, and has vowed to fight this latest move by the UCI. Back in December, Schumacher aired his intention to sue the French Anti-Doping Agency for defamation.
RELATED LINKS
Schumacher to sue French Anti-Doping Agency
Piepoli faces two-year ban for taking EPO
German cycling federation confirms Schumacher positive
Schumacher tests positive at Tour de France
Thank you for reading 5 articles this month* Join now for unlimited access
Enjoy your first month for just £1 / $1 / €1
*Read 5 free articles per month without a subscription
Join now for unlimited access
Try first month for just £1 / $1 / €1