Money troubles will force Cult Energy Pro to end season early
Russell Downing's Cult Energy Pro team will close their race season on September 13 because they do not have the money to continue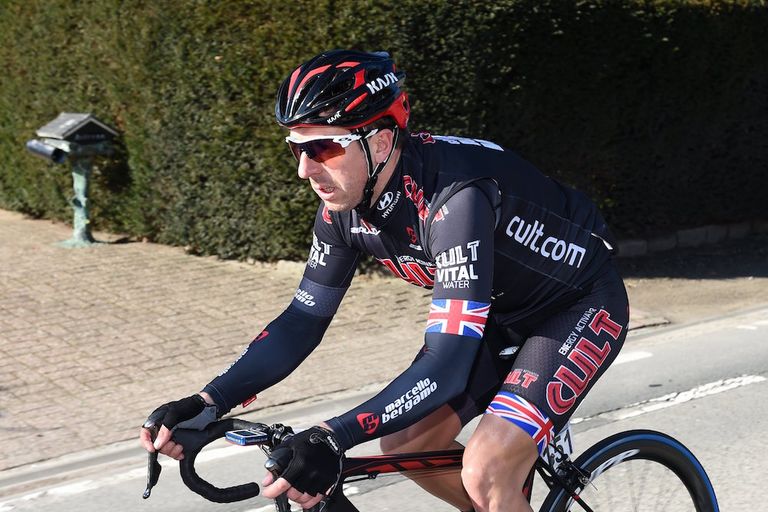 (Image credit: Watson)
Danish Pro Continental squad Cult Energy Pro, who feature Brit Russell Downing, will cut their racing season short because they don't have the money to continue after September 13.
The team brought on board a number of high profile riders for the 2015 season, including Downing, Linus Gerdemann, Fabian Wegmann and Gustav Larsson but have been searching for a new sponsor since late 2014.
Now, with money running out, the team could fold after September 13 unless a new sponsor is found.
"After September 13, we have decided to stop our race program, because we now have a limited amount of money, so we cannot run the last month of the season," sport director Michael Skelde told dr.dk.
"I'm still optimistic, but I understand if our riders are in despair about the team's future. They are now informed about the situation and we will not stand in the way if a rider changes teams."
Cult's season suffered a setback before it had even begun, with team manager Christian Weylandt fired in November, two months after being hired, with the team hunting for a new sponsor as far back as then.
The team were then forced to abandon the Tour du Haut Var in February after thieves broke into the mechanic's truck and stole all of their bikes.
With money running out as the season progressed, there was talk of Bjarne Riis coming on board after his departure from Tinkoff-Saxo, with the Dane possibly able to attract a number of sponsors.
Indeed Lance Armstrong joked that Riis should save Cult Energy Pro and bring them to the Tour de France when talking to reporters on his return to the race last week.
But as it stands, the team will stop racing on September 13 and could dissolve soon after unless a new financial backer is found.