New 'cycling corridor' for Southwark planned through local park
Burgess Park in Southwark could be used for a new cycle way to link together the London borough for cyclists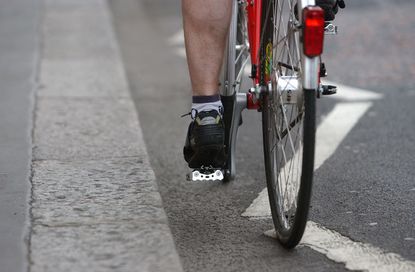 Opposition has emerged to the proposals by a London council that would see a cycle lane created through the middle of a popular local park.
Southwark Council proposed the idea of a cycling corridor in their recent cycling strategy that would link the entire borough.
Named Southwark Spine cycle route, the council says that the route will be "cohesive, direct, safe, attractive, comfortable and easy to navigate for all ages and abilities."
It is intended to cut through the 140 acres Burgess Park but Friends of Burgess Park (FOBP) have written to the council to suggest a redesign of the route.
Also setting up a petition, FOBP insist that they do not discourage cycling in the park but they do not believe the Spine cycle route is a sensible option given that the area's population is rising and large numbers of cyclists that use the park are commuting.
>>> Quietways to bring low-traffic cycling to every London borough
FOBP disagree with the council's claim that "links through parks and open spaces will be designed to avoid conflict with other users".
FOBP responded: "Commuter cycling at speed is not compatible with other park activities and affects the enjoyment and safety of other park users. Naturally, commuter cyclists want to use the most direct route at the greatest possible speed for their twice daily commute.
"Unfortunately, when that is straight across Burgess Park, they become the traffic hazard for other park users."
FOBP propose that the route should be redirected to avoid the park and propose a greenway on nearby Wells Way which would require the implementation of cycle lanes.
Thank you for reading 20 articles this month* Join now for unlimited access
Enjoy your first month for just £1 / $1 / €1
*Read 5 free articles per month without a subscription
Join now for unlimited access
Try first month for just £1 / $1 / €1