Quietways to bring low-traffic cycling to every London borough
Sustrans awarded £120m contract to deliver quietways, cycling routes on lower-traffic roads in the capital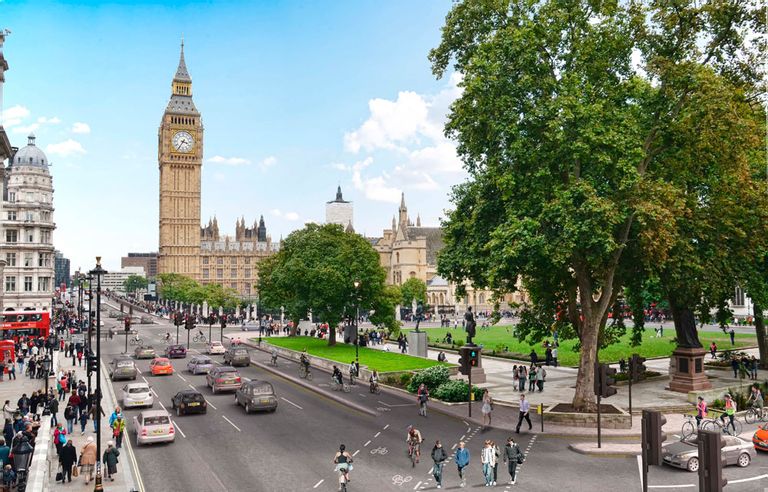 Boris Johnson says 'quietways' will allow ordinary people to experience London by bike and find some of the city's 'hidden gems'.
Cycling and walking charity Sustrans has been awarded a three-year contract by Transport for London to deliver the £120m backstreet network, which will take in all 33 London boroughs.
>>> Superhighways, Crossrail and Quietways: A complete guide to London cycleways
Because the quietways will be on lower-traffic roads they will be largely unsegregated, according to TfL, and they will sometimes be required to briefly join main roads.
The Mayor of London said: "If you would love to hop on a bike but feel intimidated by busier roads, these Quietway routes will be perfect, connecting parks, backstreets and waterways to create secret passages through London.
"They will get you where you need to go on a route you might not have known existed until we showed you. They will make cycling much more accessible for ordinary people, in their ordinary clothes, revealing some of London's hidden gems along the way."
TfL announced in a press release that the first quietway will run from central London to Greenwich and Hackney, with further routes to begin construction by 2016.
The first seven quietway routes will be:
Waterloo to Greenwich (London Boroughs of Lambeth, Southwark, Lewisham, Greenwich);
Bloomsbury to Walthamstow - first phase to Mare Street (Camden, Islington, Hackney, and Waltham Forest);
Regents Park/Marylebone to Gladstone Park in Dollis Hill (Westminster, Brent, Camden);
Waterloo to Crystal Palace (City, Southwark, Lambeth);
Aldgate to Hainault - first phase Whitechapel to Fulwell Cross (Tower Hamlets, Newham, Redbridge, Hackney, and the London Legacy Development Corporation);
Waterloo to Wimbledon via Clapham Common (Lambeth, Wandsworth, Merton);
Clapham Common to Croydon (Lambeth, Wandsworth, Croydon).