Newport Nocturne is back: bid for Pendleton - Cooke to star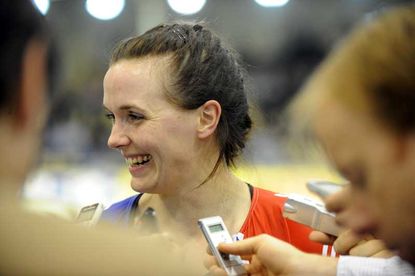 The Shropshire Star Newport Nocturne, the first UK race to be run under street lights, hopes to feature Olympic stars Victoria Pendleton and Nicole Cooke when it returns to the Shropshire town this September 4, after being cancelled in 2009.
The popular bi-annual race which packs the streets with spectators has been a showcase for Britain's and Ireland's top road and track stars including Mark Cavendish, Bradley Wiggins and in the Masters Race, Sean Kelly and former British pro champions Sid Barras and Keith Lambert.
It is organised by father and son team, Mick and Nick Jeggo and once again it has the full backing of Newport Council.
Nick Jeggo has had informal talks with British Cycling performance manager Shane Sutton about the possibility of inviting Britain's top female riders to the Nocturne. He told the Shropshire Star: "We would love to see the likes of Victoria Pendleton, Lizzie Armitstead and Nicole Cooke take part."
He realises that this depends upon their heavy international programme.
The format remains unchanged, with an elite race attracting Britain's top riders, past masters featuring famous names from the past and an elite time trial.
Jeggo is looking for additional sponsorship. Details: 01952 810964
Thank you for reading 5 articles this month* Join now for unlimited access
Enjoy your first month for just £1 / $1 / €1
*Read 5 free articles per month without a subscription
Join now for unlimited access
Try first month for just £1 / $1 / €1
Keith Bingham joined the Cycling Weekly team in the summer of 1971, and retired in 2011. During his time, he covered numerous Tours de France, Milk Races and everything in-between. He was well known for his long-running 'Bikewatch' column, and played a pivotal role in fighting for the future of once at-threat cycling venues such as Hog Hill and Herne Hill Velodrome.