NEWTON, HOY AND PURSUIT TEAM BOOK THEIR PLACES IN BEIJING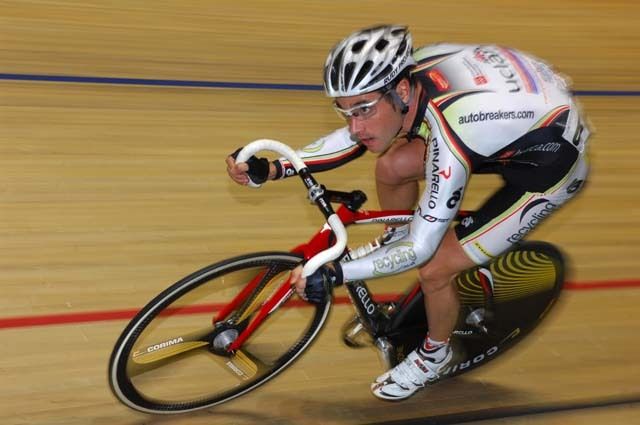 Chris Newton, Chris Hoy and the Great Britain team pursuit riders travel back from Copenhagen today knowing their places for the Beijing Olympics are in the bag.
Newton's bronze in the points race at the World Cup in Copenhagen sealed overall victory in the World Cup classification.
And with it comes a place in the points race at the Olympic Games as World Cup champions earn guaranteed places.
Hoy won the Keirin title and confirmed what was already a likely World Cup win, so his place in the Keirin in Beijing is definite.
And the team pursuit squad also left the Danish capital with a World Cup title, meaning that five spots for British endurance riders in China are safe.
All world champions in the Olympic events are also guaranteed their own places in Beijing in August, making next month's World Championships in Manchester crucial.
Otherwise it's down to the UCI's individual and national rankings to decide the allocation of places for the Olympics.
PICTURE Chris Newton is set for Beijing in the points race.
RELATED LINKS
Copenhagen World Cup, day three: British riders take medal haul to seven
Copenhagen World Cup, day two: Three golds for Great Britain
Copenhagen World Cup, day one: Medal hat-trick for great Britain
Copenhagen World Cup: Battle for Beijing continues in Denmark (preview)