Operación Puerto's Dr Fuentes also caught up in Panama Papers scandal
The name of Dr Eufemiano Fuentes, the man behind the Operacion Puerto doping scandal, has appeared in the Panama Papers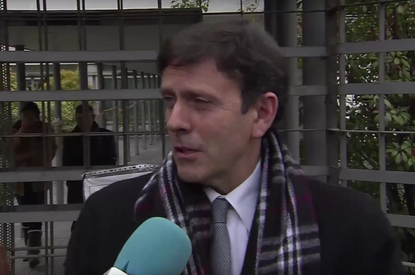 Cycling's infamous doping doctor Eufemiano Fuentes also appears in the Panama Papers finance scandal, according to Spanish reports.
Reports suggest Fuentes opened an off-shore account in 2005, using the Panamanian law firm Mossack Fonseca at the heart of the tax avoidance scandal. He then closed it shortly after when police caught him in the centre of a drug scandal that took the name Operación Puerto.
El Confidencia newspaper and La Sexta television reported on Monday that Fuentes and lawyer Juan José Arencibia Rodríguez opened an account with Mossack Fonseca, with documents showing that he transferred €900,000 as a payment to Trout Investment Corp - money that could have come from his illicit doping activities.
Other sports stars have been linked to the tax haven, but the 61-year-old from Las Palmas became the first connection to the cycling world.
The scandal also brought in 12 current or former state leaders, close associates of Russia's President Vladimir Putin, and the late father of UK Prime Minister David Cameron.
Fuentes reportedly closed the account only weeks after he was drawn into cycling's biggest doping scandal to date, Operación Puerto. In May 2006, police raided his Madrid offices and found around 200 coded blood bags.
As a result, several teams and riders did not start the 2006 Tour de France. Ivan Basso, Michele Scarponi, Jörg Jaksche and Alejandro Valverde served suspensions and others cyclists including Tyler Hamilton, Jan Ullrich and Mario Cipollini were linked to Fuentes.
>>> Destruction of Operacion Puerto blood bags would be 'hard blow for anti-doping fight'
In April 2013, a Spanish court found Fuentes and his associate Ignacio Labarta guilty of endangering public health. It gave Fuentes a one-year jail sentence which he did not have to serve.
A decision is expected imminently on the Spain's anti-doping agency's appeal of a judge's ruling to destroy the stored blood bags. If successful, authorities may identify the blood – which reportedly includes stars from other sports – and pursue cases, if not, the bags and other evidence would disappear forever.
Thank you for reading 20 articles this month* Join now for unlimited access
Enjoy your first month for just £1 / $1 / €1
*Read 5 free articles per month without a subscription
Join now for unlimited access
Try first month for just £1 / $1 / €1