Operacion Puerto's doctor Fuentes under investigation again in new anti-doping raids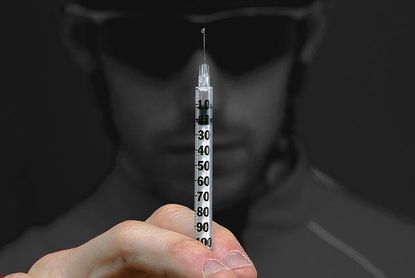 A major anti-doping probe into athletics in Spain taking place on Thursday has reportedly seen Dr Eufemiano Fuentes, the medic at the centre of the Operacion Puerto back in 2006, come under investigation again.
According to various newspapers in Spain, Fuentes is amongst those being questioned by the Civil Guard police force, along with a former World Athletics Champion and two trainers as part of the raids, codenamed Operacion Galgo [Operation Greyhound].
A Spanish former mountain biker is also believed to be involved in the anti-drugs raid, the biggest in Spain since Puerto and which are centering on a blood transfusion ring.
Fuentes was at the centre of the Puerto investigation, which has yet to officially close although no legal action is believed to have taken in recent months.
Fuentes consistently claimed that his clients at the time were not just cyclists, but that the majority were from other sports. However, only cyclists were named in the police documents leaked to a number of newspapers.
Since 2006 Fuentes has supposedly been working in a Spanish public health centre in the Canary Islands, where he was born. He has claimed on a number of occasions to have given up any of his former connections, dubious or otherwise, to Spanish sport.
The raids have taken place in Madrid, Palencia and the Canary Islands.
Thank you for reading 20 articles this month* Join now for unlimited access
Enjoy your first month for just £1 / $1 / €1
*Read 5 free articles per month without a subscription
Join now for unlimited access
Try first month for just £1 / $1 / €1