Watch: Peter Sagan shares video of his absolutely incredible core workout
Good luck trying this at home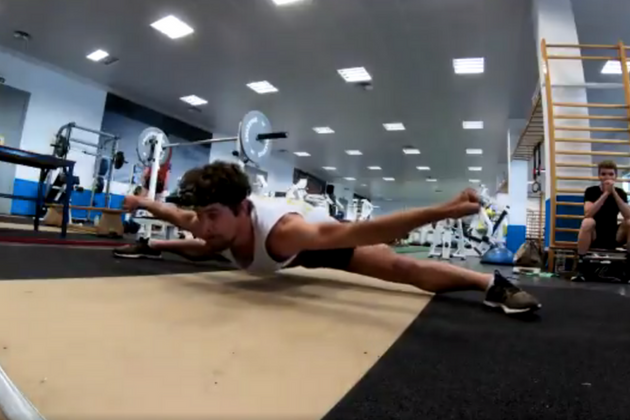 If you're one of those people who ignore articles like this that tell you how important core strength is to cyclists - and I count myself among you - then it might be worth taking a look at the incredible core workout that is part of Peter Sagan's training regime.
The three-time world champion posted a video of his workout to Twitter and Instagram on Monday, showing the incredible amount of work that he puts in off the bike.
The video shows Sagan putting in the hard yards in the gym with a range of core exercise, some of which are tough just to look at.
Wearing a GoPro on his head (you can get away with that if you've won both the World Championships and Tour de France green jersey on multiple occasions) Sagan films his routine for all to see.
>>> How Peter Sagan's coach helped to unlock the world champion's amazing talent
Starting off with a bit of stretching, Sagan does a few exercises with a barbell and standing on an exercise ball throwing a medicine ball back and forth, before a few hand stands which could be exercises but could just be showing off.
The Slovak then hits the squat rack lifting 70kg (come on, Peter, we're sure you can manage a bit more than that) before showing off both his core strength and flexibility as he stands on a box and lowers a barbell loaded up to 30kg down below his toes.
However Sagan saves the best until last with an incredible show of core strength as he almost does the splits before holding himself upright and lower his torso to within inches of the floors.
If there's any hope for us mere mortals, it's that even Sagan himself seems to be struggling with this one, shaking as he raises his torso and only managing two reps.