Police appeal for help in Surrey cyclist death investigation
Derek Abbott, 67, died as a result of head injuries after cycling to Woking on June 20, but his bike has not been found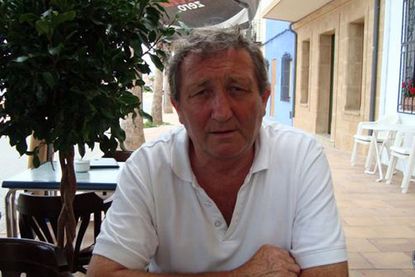 (Image credit: Surrey Police)
Surrey Police are seeking witnesses to assist in the investigation into the death of cyclist Derek Abbott, who was found with unexplained head injuries in Woking and later died in hospital.
Abbott, 67, is believed to have cycled to Woking on Saturday, June 20, but police have not been able to trace his bicycle. Abbott was found by a member of the public with head injuries on White Rose Lane. He was taken to hospital, but died on July 6.
Abbott's bike is described as an 'older style' blue Raleigh, and police report that he was wearing dark clothing at the time of the incident.
Sergeant Eddie Ryan from Surrey Police's Collision Investigation Unit said: "We are keeping an open mind at this stage and trying to figure out how Mr Abbott died.
"All we have is the results of the post mortem which showed that he died from a head injury and we are trying to establish how he sustained this injury. We know he had cycled to Woking prior to being found and taken to hospital but his bike has never been found.
"I am hoping that releasing his photograph might jog someone's memory and provide us with information which could help us piece together the circumstances leading up to him sustaining the injury which sadly led to his death two weeks later."
Anyone who can provide any information on the incident can contact Surrey Police on 01483 639922, quoting reference 66/2894/15.
Thank you for reading 20 articles this month* Join now for unlimited access
Enjoy your first month for just £1 / $1 / €1
*Read 5 free articles per month without a subscription
Join now for unlimited access
Try first month for just £1 / $1 / €1